13 Rome Tips – Some Do's, some Don'ts
Are you planning a trip to Rome and need help figuring out where to start? Here some Rome Tips so you can enjoy your trip to Rome to the fullest AND you won't look like an unprepared tourist!
The 13 Rome Tips:
DO and DON'T: Have a drink in the square in front of the Pantheon, especially at night. It is a beautiful way to end the day and take time to enjoy the beautiful view. It is expensive but worth it for one drink. DON'T Eat in this square or any of the main tourist piazzas. The food is very average and overly expensive. Try walking a few blocks out of the touristy areas for a better meal for a better price. The Pantheon is free to enter but is formally considered a church, so you must have your shoulders covered.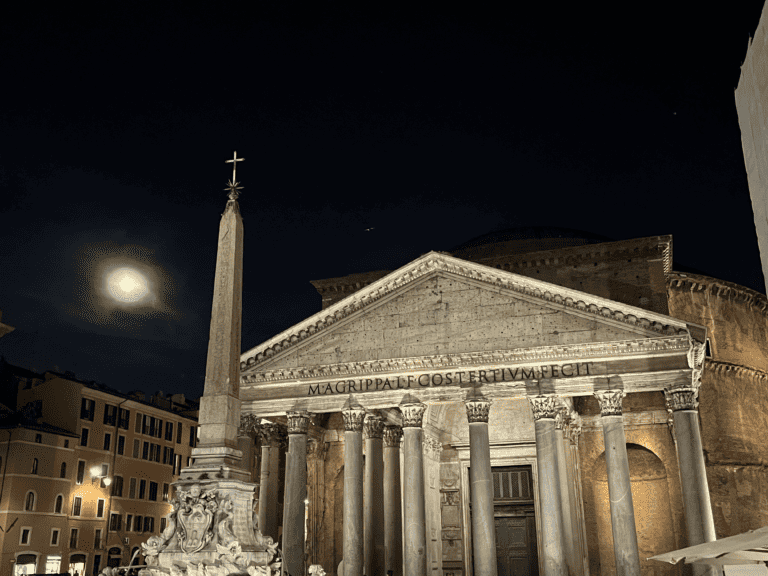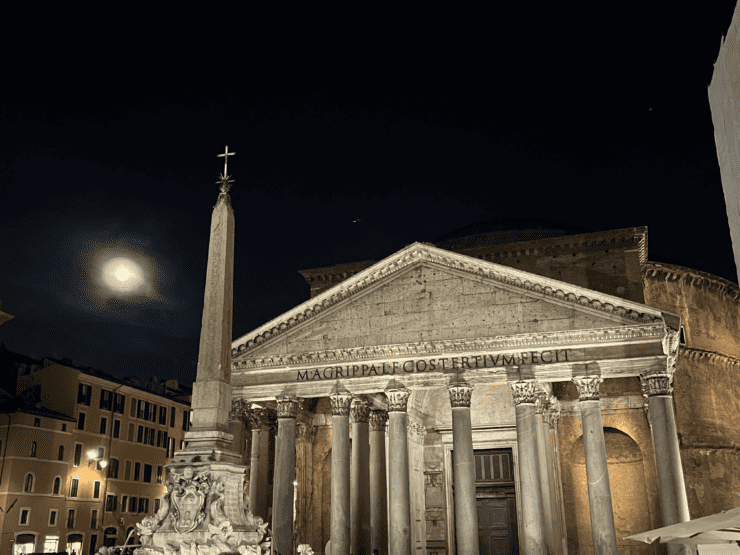 DO: Beat the heat by renting a bike or scooter to get around the city. Rome is a city that has rentable scooters all throughout the city. You can access them using your Uber app and unlock them to quickly cross the city. Especially great for the Colosseum and Vatican, which are a bit far from the city's center.
DO: Explore other neighborhoods! Since our Roman friend recommended Trastevere, we have always stayed there. The neighborhood is a foodie paradise and a quick walk over the river into the touristy part of the city. Highly recommend staying in this neighborhood. We stayed at Maya Rhome.
DO: Throw one, two, or three coins into the Trevi Fountain. One is for returning to Rome, two are for falling in love with a Roman, and three are either for getting married to this Roman or getting divorced; the sources weren't that clear about it. Worth a try, right?
DON'T: Go to the Trevi Fountain by day; way too crowded. It is better to go there early in the morning or late at night (much more romantic).
DO: Have a gelato in a REAL gelateria. Our Rome tip: Giolitti!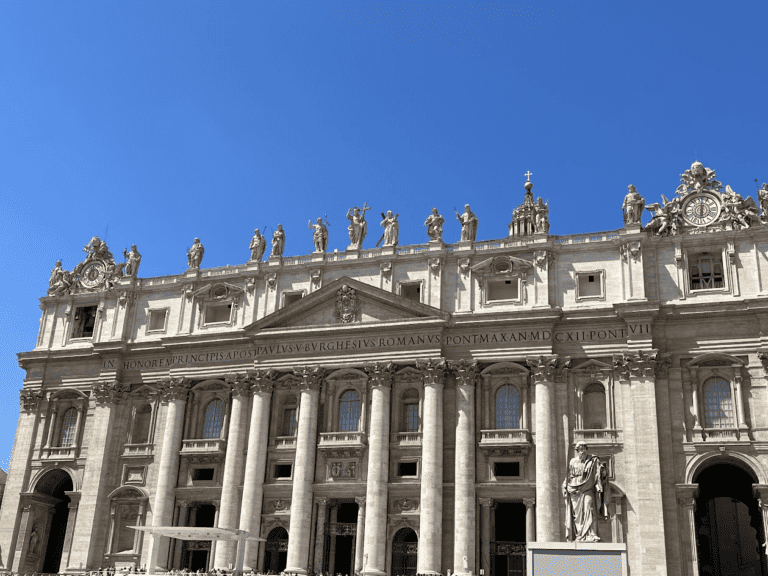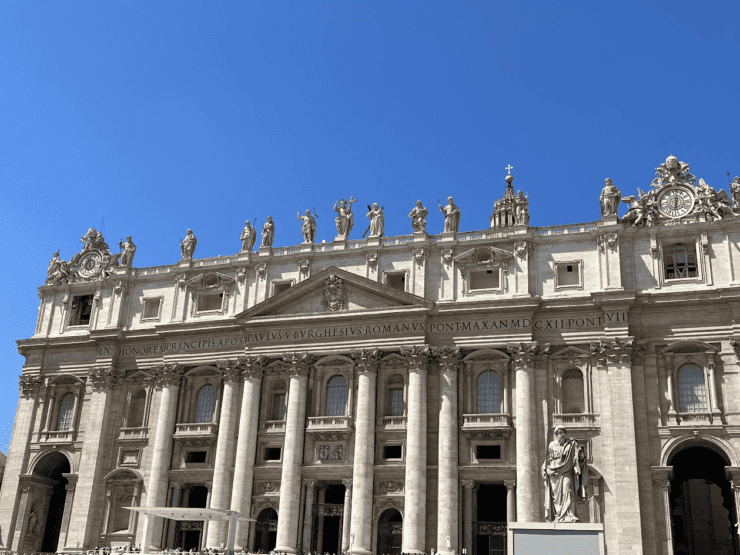 DO: Buy your Vatican tickets in advance! The line to buy tickets on-site is always unbelievably long. All of this can be avoided by purchasing the tickets in advance or, better yet, booking a tour. The Vatican is massive, so having a tour guide to show you the highlights is super helpful. I highly recommend a Vatican Tour to skip the line entirely and have someone to show you around. Make sure you have your shoulders and upper legs covered.
DO: Go on a foody Rome Tour to learn more about the history of Roman food! We loved this food tour!
DON'T: Start a diet before your trip to Rome. Eat all the pizza, pasta, and gelato, and worry about the rest when you get home.
DO: Go book a tour guide for the Colosseum Tour to beat the line! It is a popular destination, so book a tour to skip the line!
DON'T: Go to the Colosseum/Roman Forum in the heat of the day, especially during summer. Rome Tips – It get HOT in the summer, and the Forum has no shade to hide under. Book a tour of the Colosseum/Forum for early in the day or early in the evening. The Colosseum Tour includes the Forum, giving you a history lesson of the Roman Empire.
DON'T: Start your Colosseum/Forum tour hungry. It is a long tour, so stop for sandwiches at Fuorinorma, close to the Colosseum. A sandwich so good we went twice. Get the parmigiana, easily one of the best sandwiches of my life.
Here are some hotel recommendations in Rome Tips (All in our preferred neighborhood – Trastevere):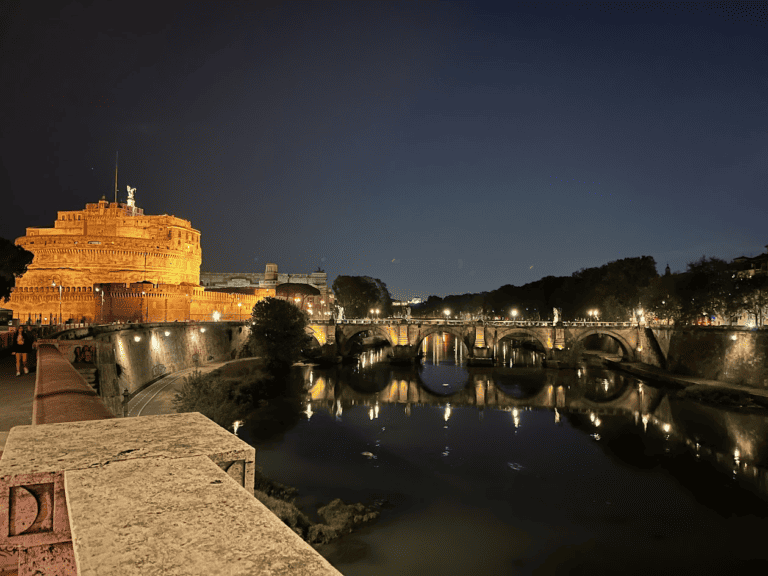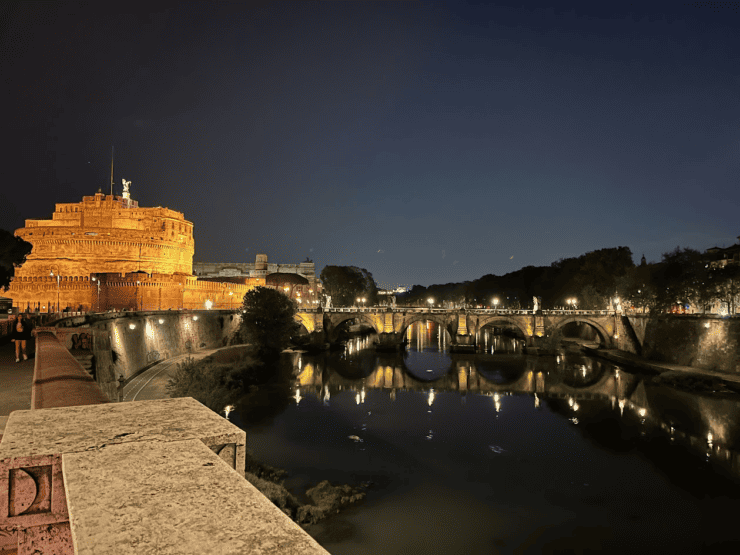 Rome is a must on every first trip to Italy Itinerary. The nearby Umbria region is just amazing if you want to get into the countryside of Italy. It is a 2-hour drive from Rome. It is just as beautiful as Tuscany but without any of the crowds. If you like hiking, Tour de Mont Blanc in Italy is our favorite hike in Europe
*Some Links in this post are affiliate links. It doesn't cost you any cent more if you book through these links, but I'll get a small provision for sending you that way.