A kite dances in step to the music in the oh-so-blue sky. A little girls sings "Hey Jude" and this woman in front of me, well, her hair looks like the hair of Sideshow Bob. True story. Some Cuban guys are selling beer for two Euros. Well, I don't like the "normal" Becks, but hey, I'm thirsty! Yes, I'm at the BearPit Karaoke in Mauerpark. Open Air. Just a normal Berlin Sunday. Later on we gonna eat fresh and yummy Naan bread at W-Imbiss. But for now let's rewind and see what happened before…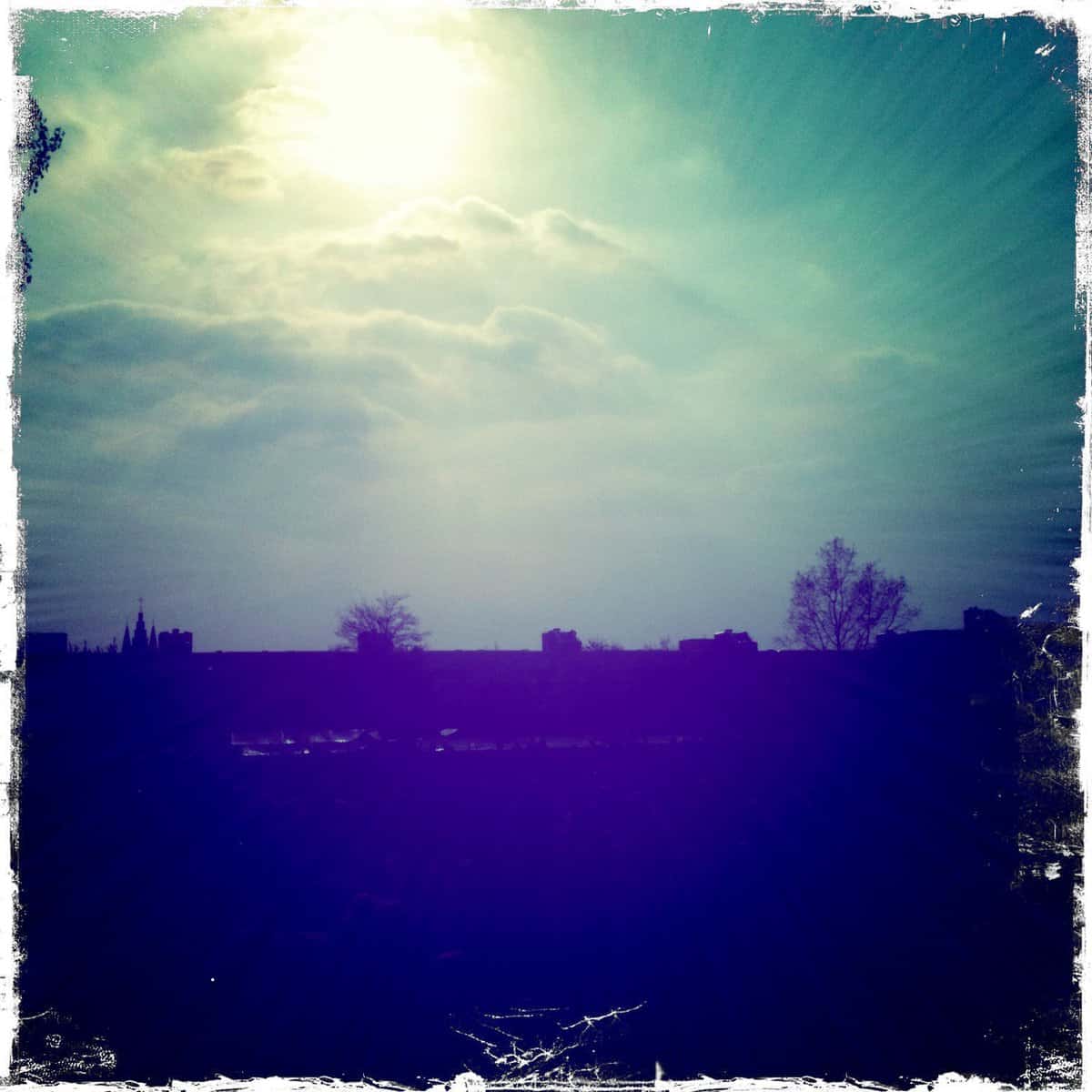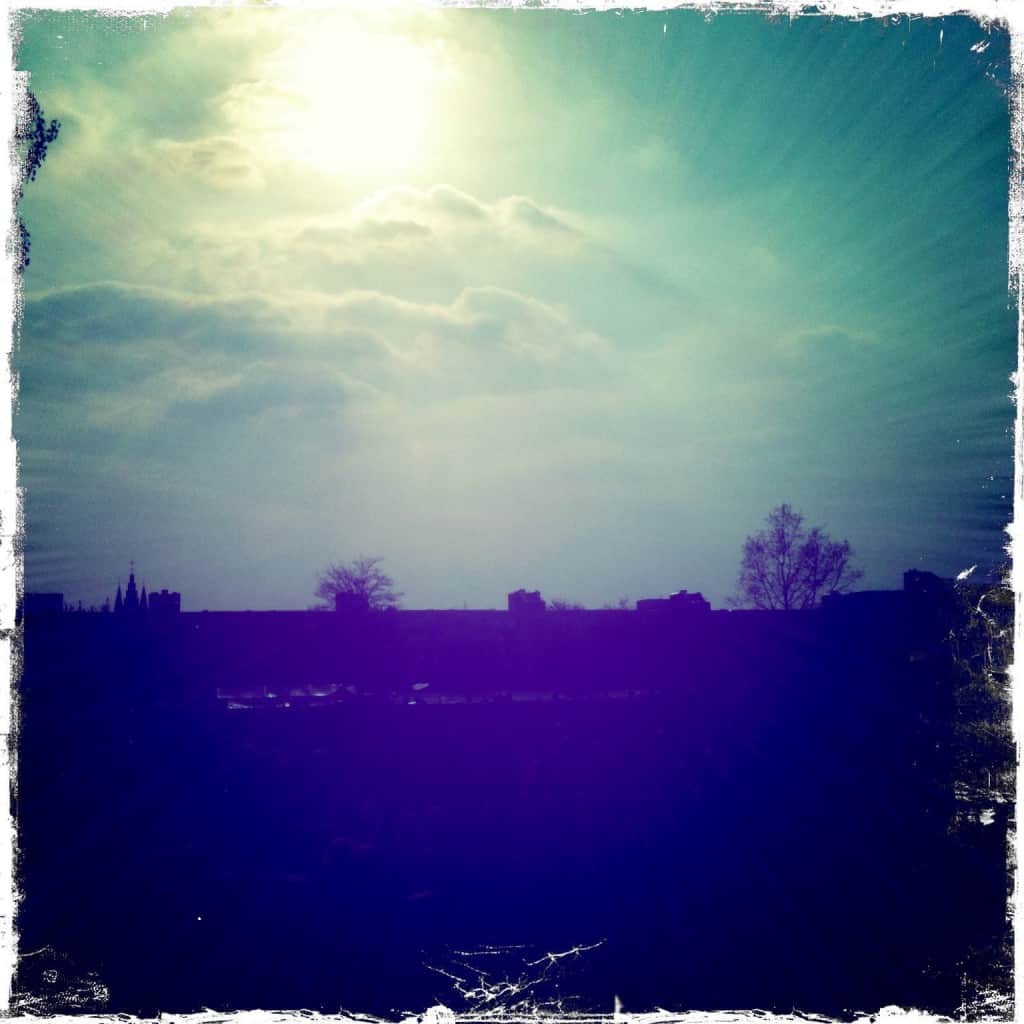 A typical Berlin weekend
My Berlin weekend started on Friday in Friedrichshain at Michelberger Hotel for dinner. Can't believe that someone never had white asparagus (yummy!) before. But yes, things like this still happen in a global world.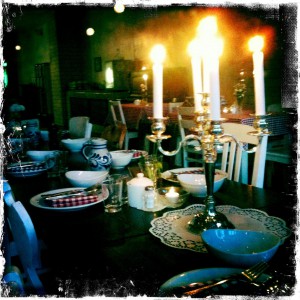 Here you get seated on a long table like for a family dinner. Candles, squared napkins, vases like my grandma used to own and the yummy yummy food served on big platters for the whole table. Yes, it's easy to make friends here. Did we? Yes, we did. With foodpregnanttummies we changed location to the bar/lobby/reception. Live DJ, cheap drinks and not to forget: they're playing audio books for kids at the toilet. Guess! Right, Michel aus Lönneberga, ok maybe you know him as "Emil", but it's in German, so it's "Michel", and the name of the hotel is…? Right! Michelberger.
So, next stop: Watergate. Long story short: Stood in line, passed the doorman, saw the entry price. 12 Euros. Decided to leave, doorman wished us luck to find something "cheaper". Went to Astra Kulturhaus, paid 4 Euros, danced, had fun, drank Gin and Tonic. And then. THEN. Yes, we decided to go to THE Berlin club. Berghain. Honestly, I was tired, but ok, three of us had never been there (including me) so ok, another "been there, done this" to scratch off my life to-do-list. Was it really on there??? Uhm, not really. But ok. I paid the 12 Euros. Yes, I did.
Yes, it seems to be one of the "Top Ten Clubs in the World". They say so. They also say they don't like tourists so it would be better not to speak English in the waiting line. Well, we didn't. Even taught Chloe the line "Ich habe Halsschmerzen" (I have a sore throat) if someone should ask her something. Duh. We passed the doormen without any problems and at the security control they talked English. And at the wardrobe they sell merchandising stuff. Would they do so if they really would hate tourists? I don't think so. It's not allowed to take pictures inside so let's just say this one below is what it "may" look like inside.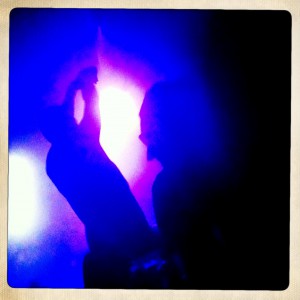 I'm pretty sure their sound system can cause serious problems for people with heart pacemaker. Bomm. BoMM. BOMM. You really can feel the music INSIDE you. Maybe that's why people get so horny there. Oh yes, they do. But please: "I'm so desperate and lonely and haven't kissed a girl since months" IS NOT A GOOD PICK UP LINE!
When we left the birds were chirping and a cab felt so much better than the subway.
Let's skip Saturday as I just chilled on my sofa, watching movies. But hey, that's also part of every Berlin weekend. If you want, imagine I went vintage shopping at one of the millions stores in Berlin. Now let's go fast-forward to Sunday.
Yay, Sunday, my fav day of the week. I think every city is like a day of the week. If so Berlin would be a Sunday.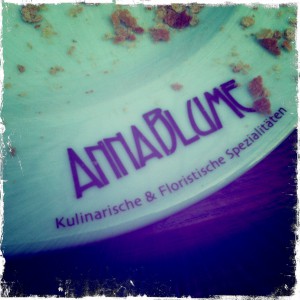 And a Sunday in Berlin always starts with breakfast. You don't have to get up early as they serve breakfast at most places till 5pm. We went to Anna Blume in Prenzlauerberg. You can't reserve a table on weekends so you have to be lucky. We were and sat outside, enjoying an étagère (YES!) full of cheese and fruits and vegetables and scrambled eggs and (just for me) salami. Costs: 17,50 Euros per two persons but it's more than enough food for three persons.
Prenzlauerberg? On a Sunday? Well, there's ONE place you really should visit. The flea market at Mauerpark.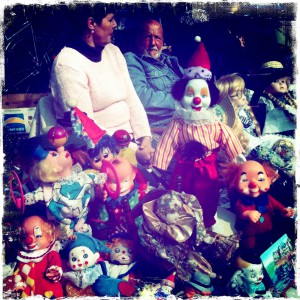 Vintage clothes, Berlin art, bric-a-brac, antique furniture, bikes. Bikes? Yes! My special tip: if you're in Berlin for more than ten days and wanted to rent a bike – don't do it! Buy a second hand bike at one of the flea markets for about 50 Euros and resell it before you leave. What I bought? Well, three Bibi Blocksberg cassettes – audio books for kids. YAY!
Speaking about YAY…that pretty sums it up when it comes to Open Air Karaoke. Yes, every Sunday thousands if not millions of people come to the stone amphitheatre in Mauerpark to get their five minutes of fame, to shout with the crowd "Hit me baby one more time" or just to have fun. Who thought the best Elvis would come from Thüringen? And would be really handsome? These two girls sitting behind me didn't. But sssh now. Wanna listen to this guy wearing an "Original Gangsta" t-shirt singing "Purple Rain."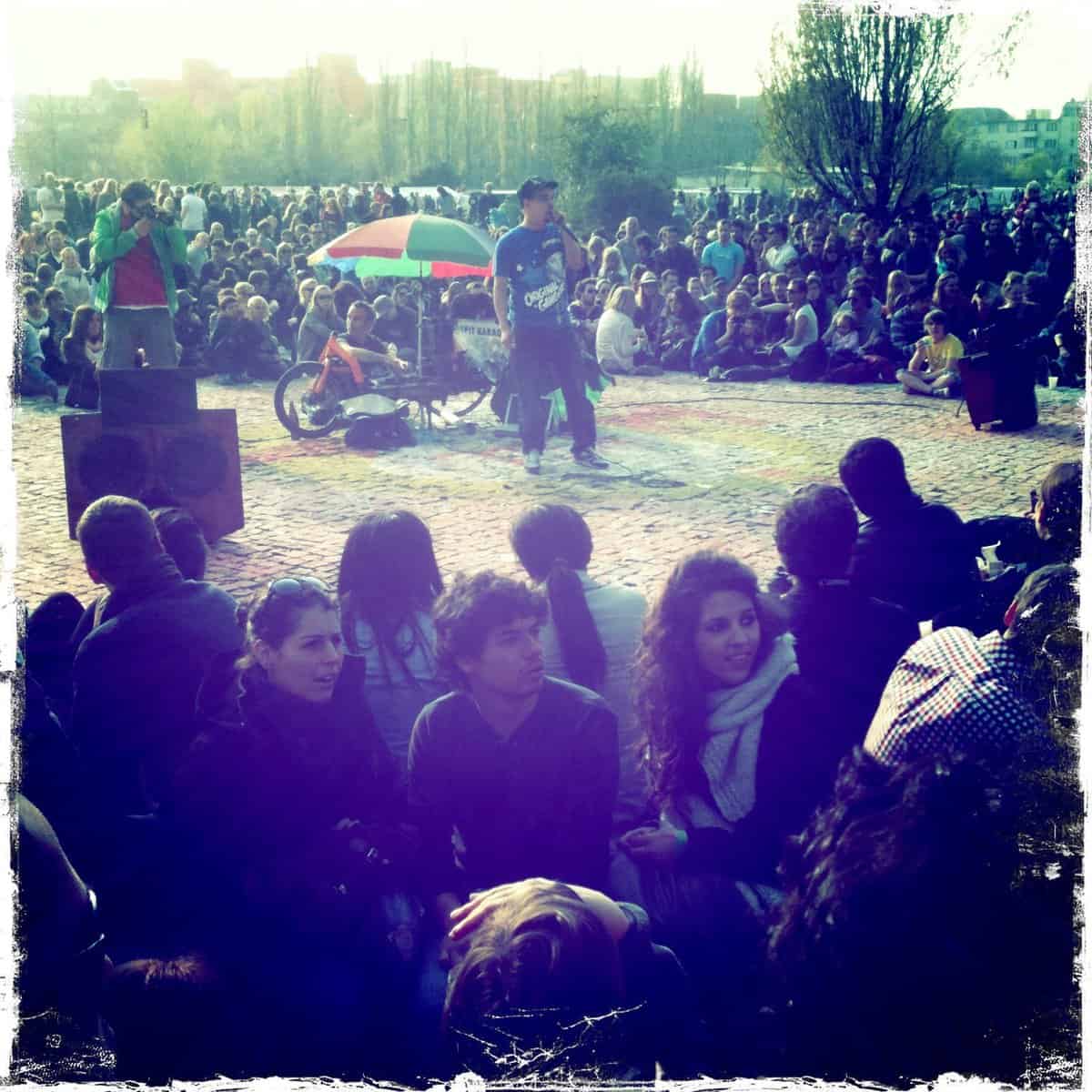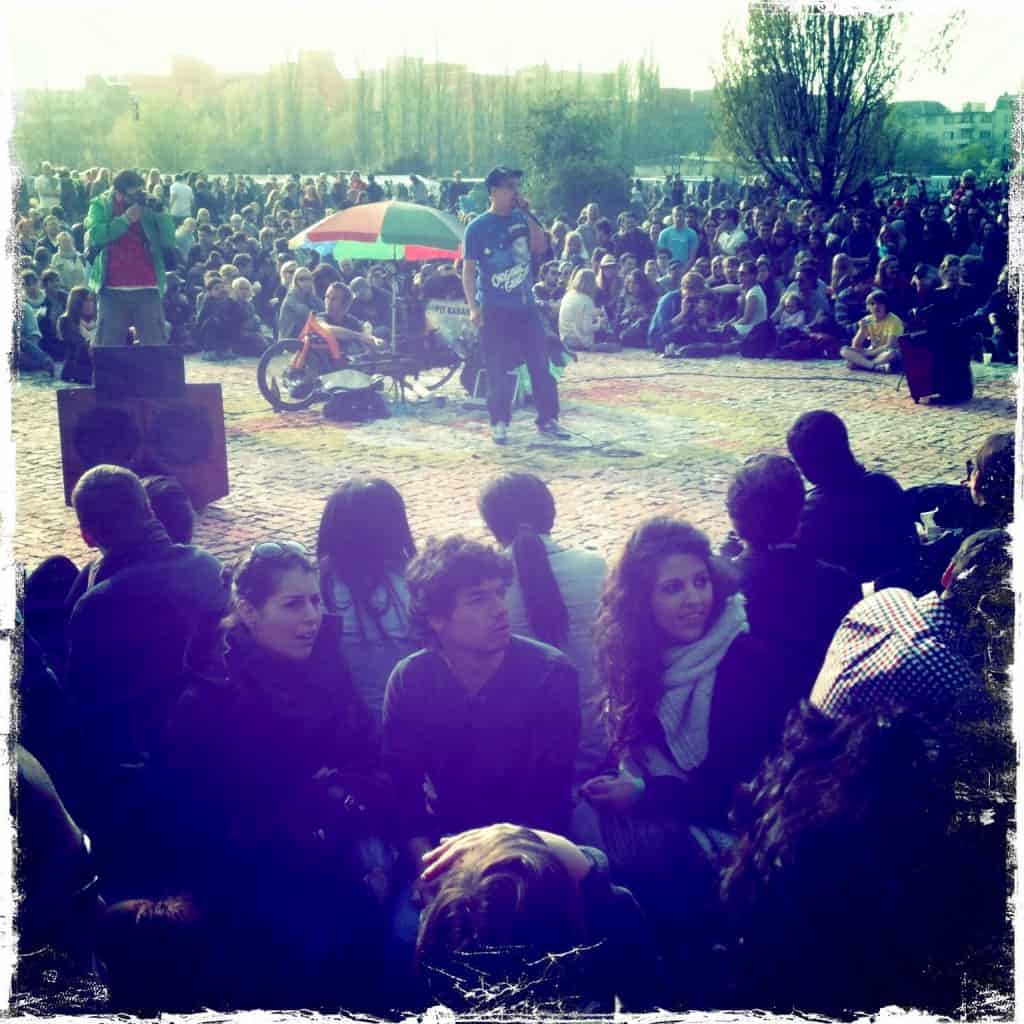 How would your typical Berlin weekend look like?