Best Doggy Day Care and Pet Sitting Sites in the Netherlands
When moving to a new country, it can be overwhelming to find a pet sitting or doggy day care that you can trust. In the Netherlands, there are a few sites that help with the process of finding a trustworthy pet sitter or doggie daycare. Whether you are looking for someone to walk your fur baby, watch them for doggy day care, or watch them for multiple days in your home or the home of the pet sitter while you are on holiday, the sites below will help you find someone to help.
If you are willing to have a pet sitter stay at your apartment, trusted house sitters can be a great solution. It is a very cheap solution as it is a free exchange where sitters get a free place to stay in exchange for pet care. "A community of local & global verified pet sitters keeping pets happy at home in return for a free place to stay." Both Pet Parents and Pet sitters pay a small annual fee to be part of the community. Trusted house sitters also provide home and contents insurance. Both sides also provide reviews.
Trusted House Sitters is a global website with thousands of house sits all over the world. We have used this on both sides when we are traveling; it is a great solution to have free accommodation along the way. There is a price saving as well if you sign up to be both a pet parent and pet sitter. Most house sits are planned far in advance so it is easy to plan a holiday around it and have a free place to stay on your holiday.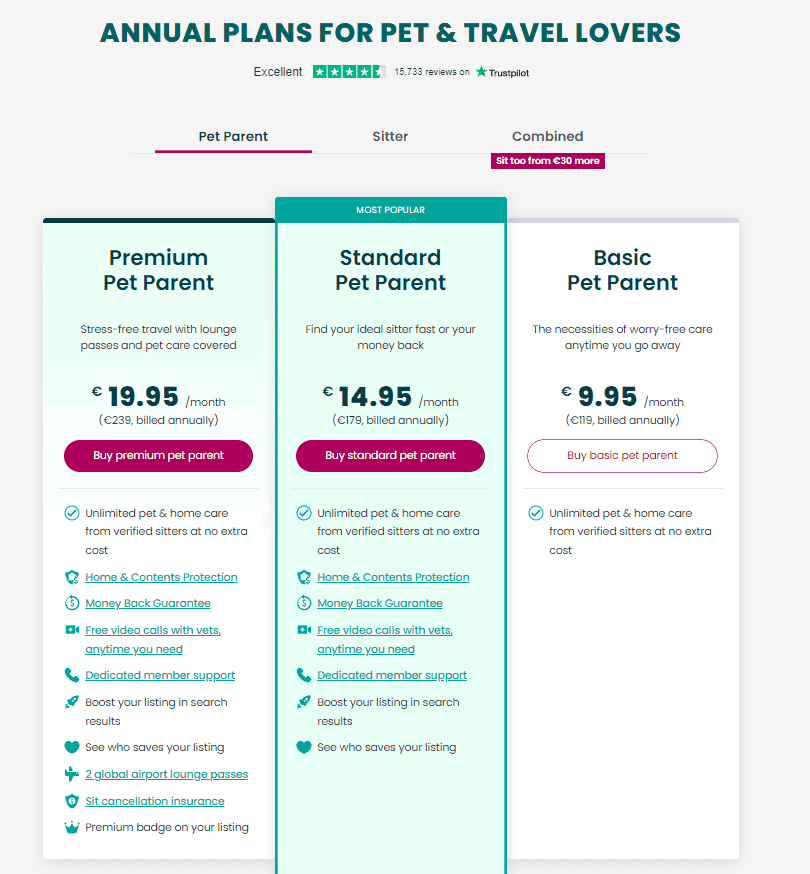 Petbnb – Best overall doggy day care and pet sitting site
Petbnb is the best site that I have found here for both doggy care and pet sitting. Sitters respond frequently and have many reviews from other owners so you can feel comfortable leaving your fur baby. It works very similar to Airbnb where you can search for sitters in your area and they will have a short bio write-up about themselves. Pet owners can review the pet sitters after their services. All pet sitters have to go through a screening process as well that is run by Petbnb. Pet sitters will advertise the services that offer so you can select exactly what you need.
Petbnb also covers each transaction with insurance. They charge of fee of 15% that is taken from the pet sitter side.


Overview of Petbnb Services including doggy day care and pet sitting


This Facebook group is amazing for connecting with fellow dog owners in Amsterdam. Owners exchange tips for things going on in the city, common issues with dogs in the Netherlands, best doggy daycares and vets, traveling recommendations as well as pet sitter recommendations. I have connected with some great people in this community. Highly recommend joining this amazing community.
For Pet sitters or those interested in hosting Doggie Day Care
If you are a pet sitter, these are also the best ways that I have found to connect with pet owners in your area. It is a great side hustle that can easily fit into any schedule. There is a lot of demand for pet sitters during the holiday periods, July and August for the summer holiday and December for the Christmas holiday. This is the easiest time to find new opportunities for pet sitting. Some of the sites above require an approval process but usually just takes a few days to get approved. For an overview of other side hustles in the Netherlands, see our top recommendations in our article here: Side Hustle Ideas in NL