Guide to King's Day in Amsterdam
King's Day is a country-wide street party and a national holiday in the Netherlands. Celebrated every year on April 27th, it is a wild party across the Netherlands that you do not want to miss. Amsterdam is the center of the party with 700,000 visitors coming to celebrate (doubling the size of the city's population!) For American readers, King's Day in Amsterdam is like Saint Patrick's Day mixed with the 4th of July.
After 6 years of living in Amsterdam, I still look forward to King's Day every year. It is such an electric energy throughout the entire city that everyone is out to celebrate. It is one of my favorite days of the year in Amsterdam (together with PRIDE). Here are the things I wish I knew my first King's Day in Amsterdam: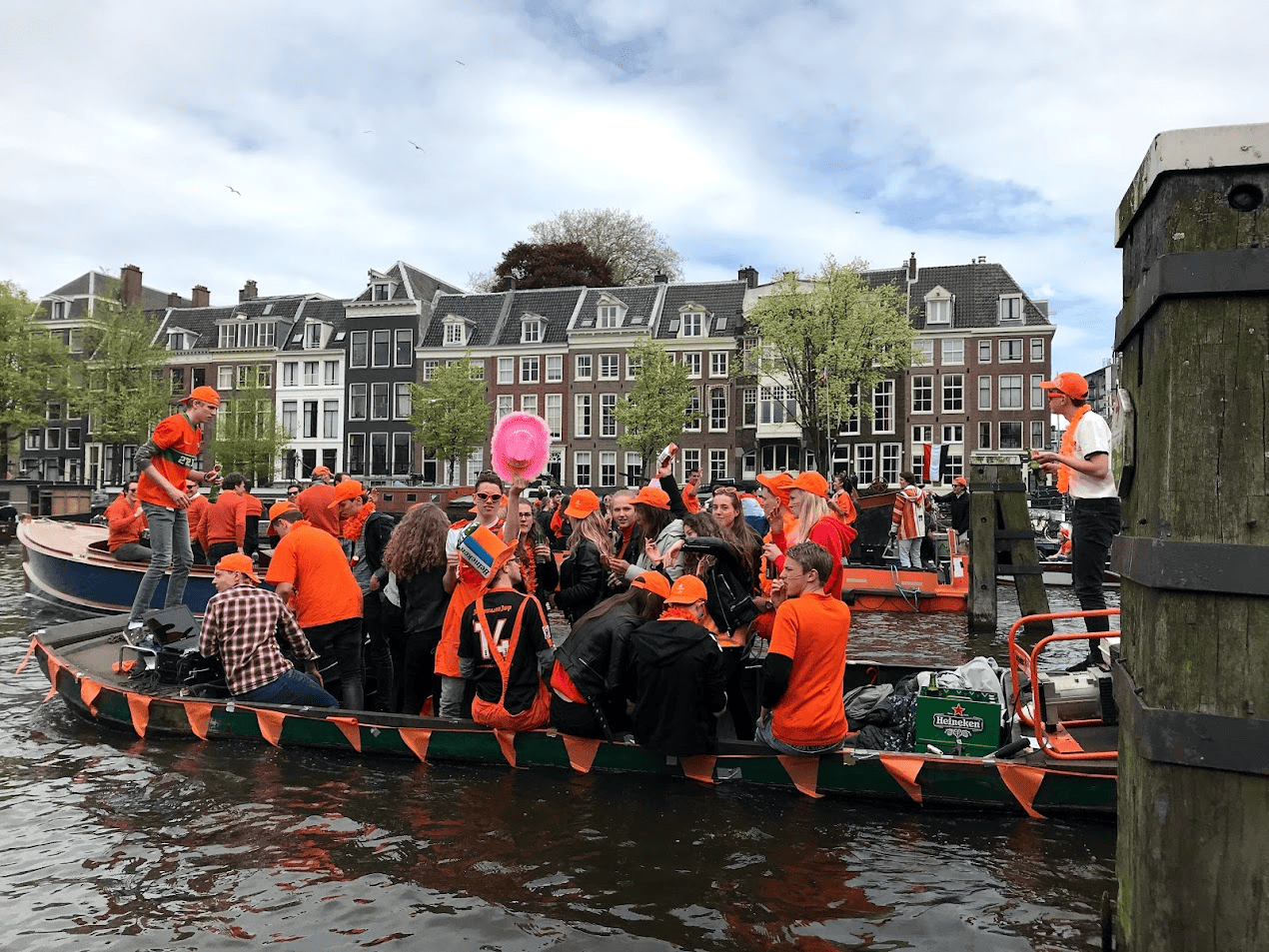 Everything you need to know for King's Day in Amsterdam
King's Night
The night before King's Day is also a big party across the entire city. The streets will open up and bars will hire bands to play in street parties across the city. Make sure you head out on King's Night as well to enjoy more of the festivities.
Wear orange
Everyone in the entire city will be wearing a bright fluorescent orange. Depending on the weather, you might be wearing your coat all day, so get some orange that you can wear with your coat like Hawaiian leis or a funny sunglasses/hat. The whole city will also be selling orange gear so it is easy to find on the day (although more expensive).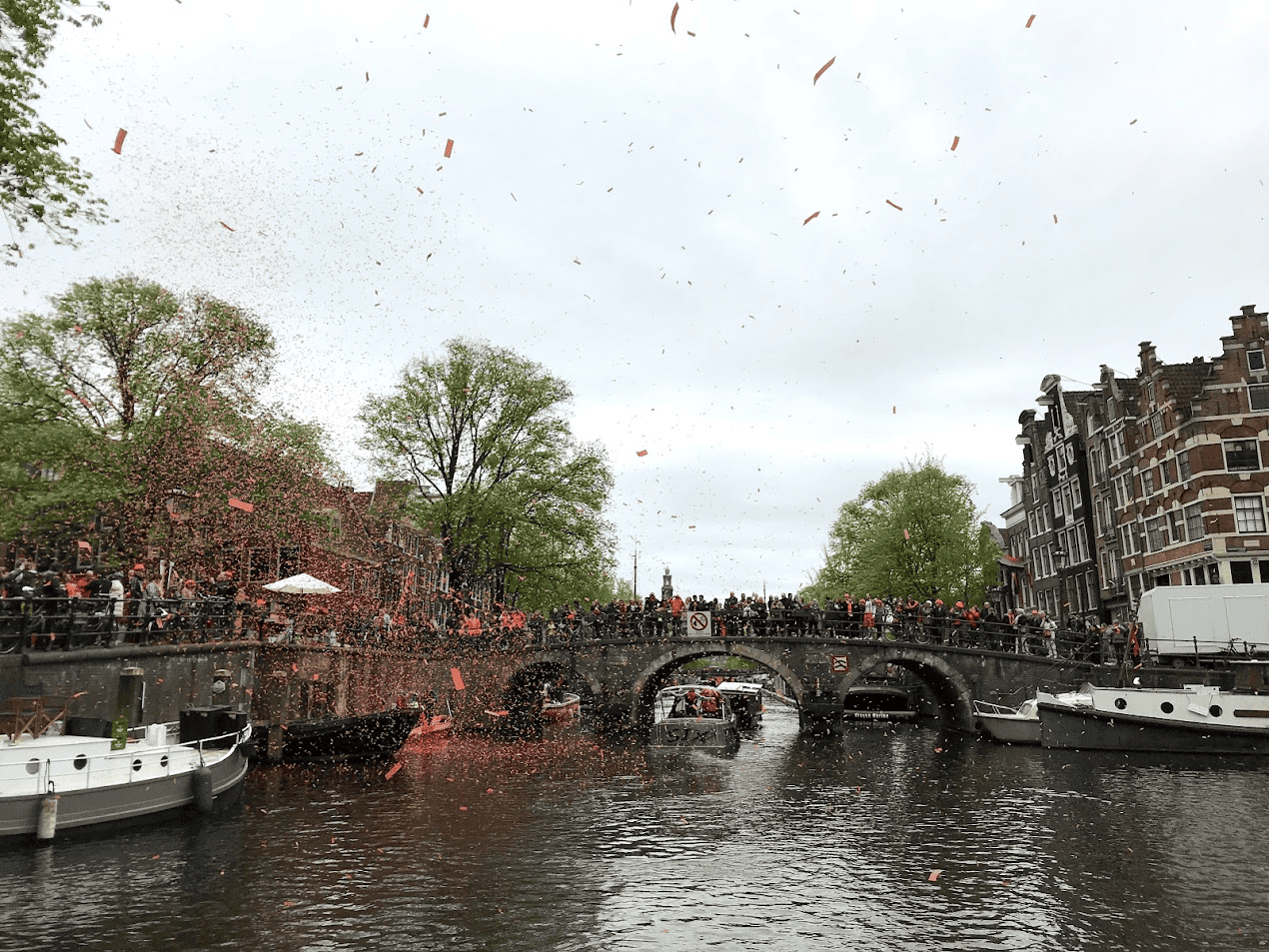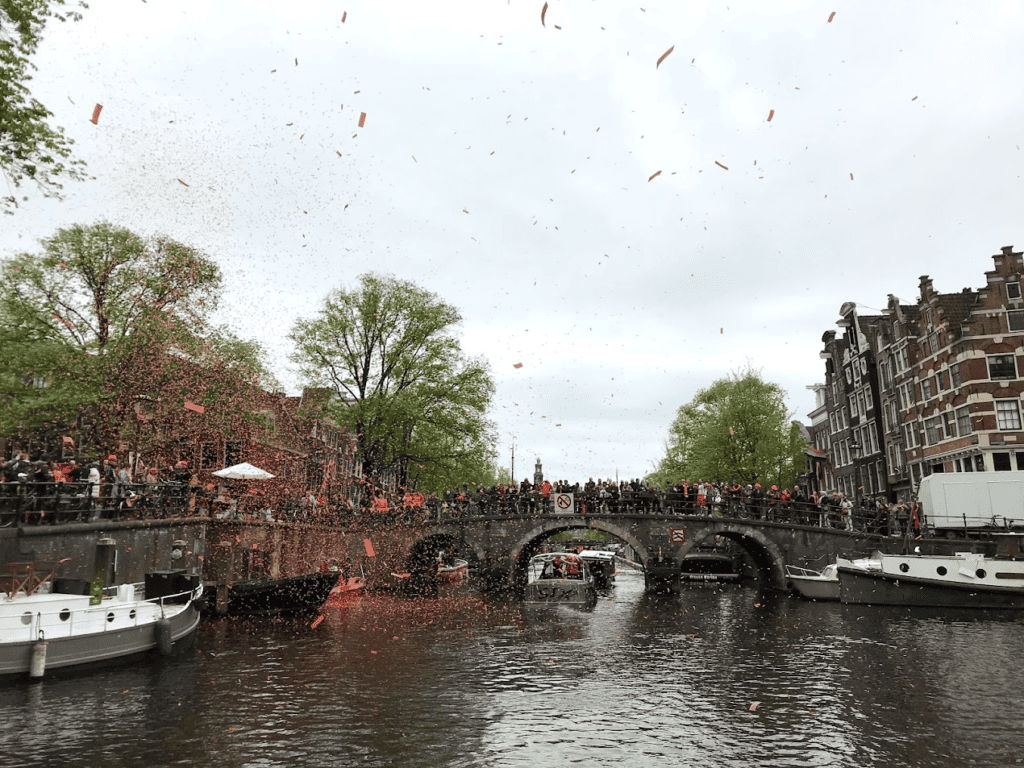 Public transit within the city is limited during the celebrations
Plan ahead as public transit is very limited on King's Day. Save enough time to walk from destination to destination. Even Ubers/taxis are not permitted in the city center. We usually ride our bikes to the canal rings and then walk from there as trams/Ubers do not run in the canal rings on King's Day. The boat from Noord will continue to ride. Check NS Website for what routes are open.
Make a meeting point as your phones might not have reception
If you are in the biggest of the street parties, it can be hard to get reception in the city. Align a meeting point with your friends and a time to meet up so that even if you do not have a signal, you have a plan.
Bring cash for the toilet during the day
There are pop-up toilets all over the city but some charge a euro or two for you to use. Especially for women, bring some cash with you to pay for toilets throughout the day. For men, there are urinals all over the city that are free.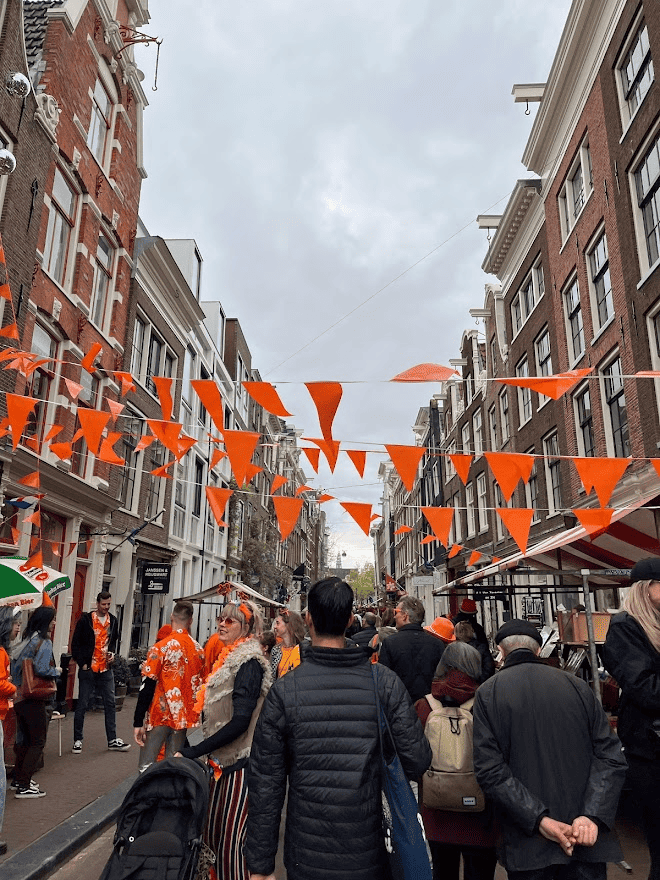 Book a boat
The best way to enjoy King's Day is to set sail. We book a boat every year so you can enjoy the party but still have your own space. We book a full boat with our friend group but you can also book it as an individual. Book in advance!
Buying booze on King's Day in Amsterdam is limited
The city restricts all alcohol sales on King's Day to only one piece (can/bottle) of alcoholic beverage between 6 am and midnight. Buy the day before. We walk around with a cooler to drink during the day eliminating the wait in line for a beer at the bars.
Flea market
King's Day is the only day street vending is allowed in Amsterdam without a permit so the whole country turns into a strange flea market with everyone selling everything from clothing to furniture to baked goods on the street. If you are awake on King's Day morning, it is a fun way to explore the city.
Head to the canal rings
At least once, you need to see the madness of the canal rings, boats will pass full of people celebrating, bars are all overflowing into the street, and everyone is in orange. It is an explosion of orange energy and everyone should experience it at least once.
After King's Day is over – check out our Local Amsterdam Itinerary