Local's Guide for an Amazing 3 Day Amsterdam Itinerary
We lived in Amsterdam for the past 6 years so we have crafted a list of essentials when friends and family visited over the years. Amsterdam is easily one of the most beautiful cities in Europe. Get out of the touristy center and walk the beautiful canals and explore everything this historic city has to offer! Follow our 3 day Itinerary in Amsterdam below!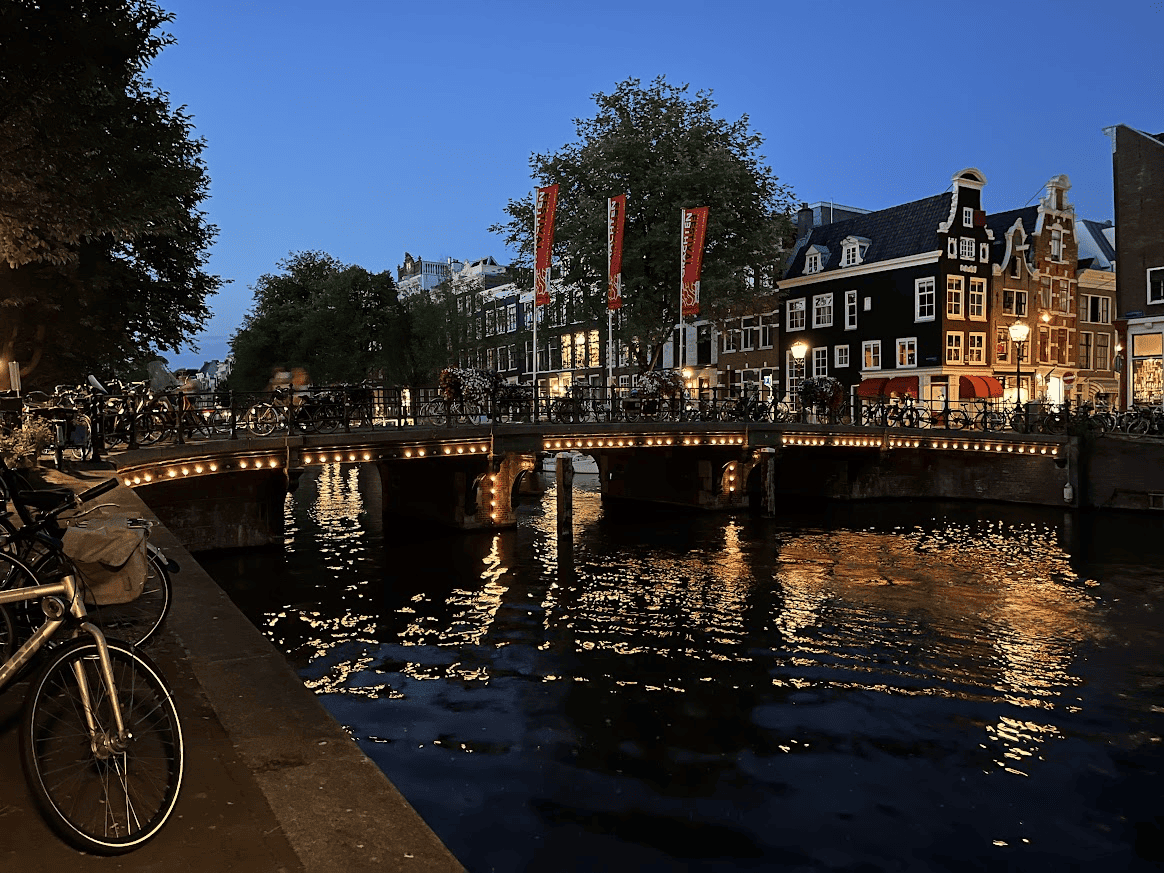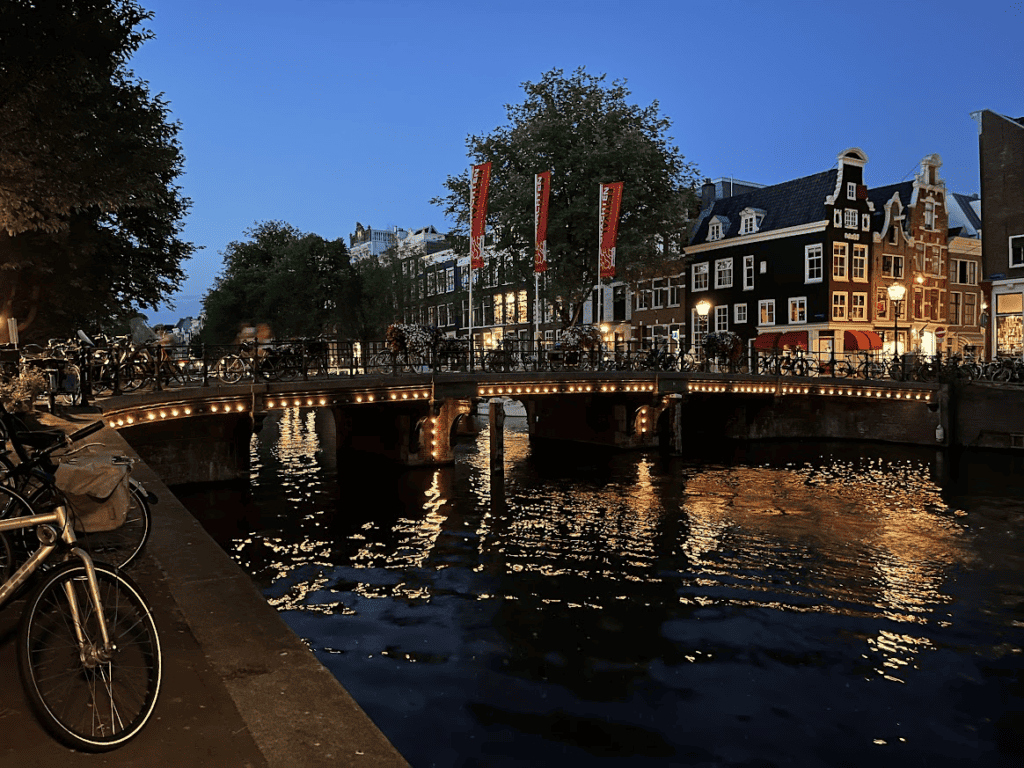 3 day Amsterdam Itinerary from a Local
Two important things to book in advance are the Van Gogh Museum and the Anne Frank House. If you have not booked them yet, go do so now, here are the links:
The guide below is in sections based on your interests: Art, History, Admiring the City, Touring with Kids and Eating and Drinking around Amsterdam. Pick and choose from the list below to create your own Amsterdam itinerary or see our 3 day Amsterdam Itinerary guide at the bottom of the article.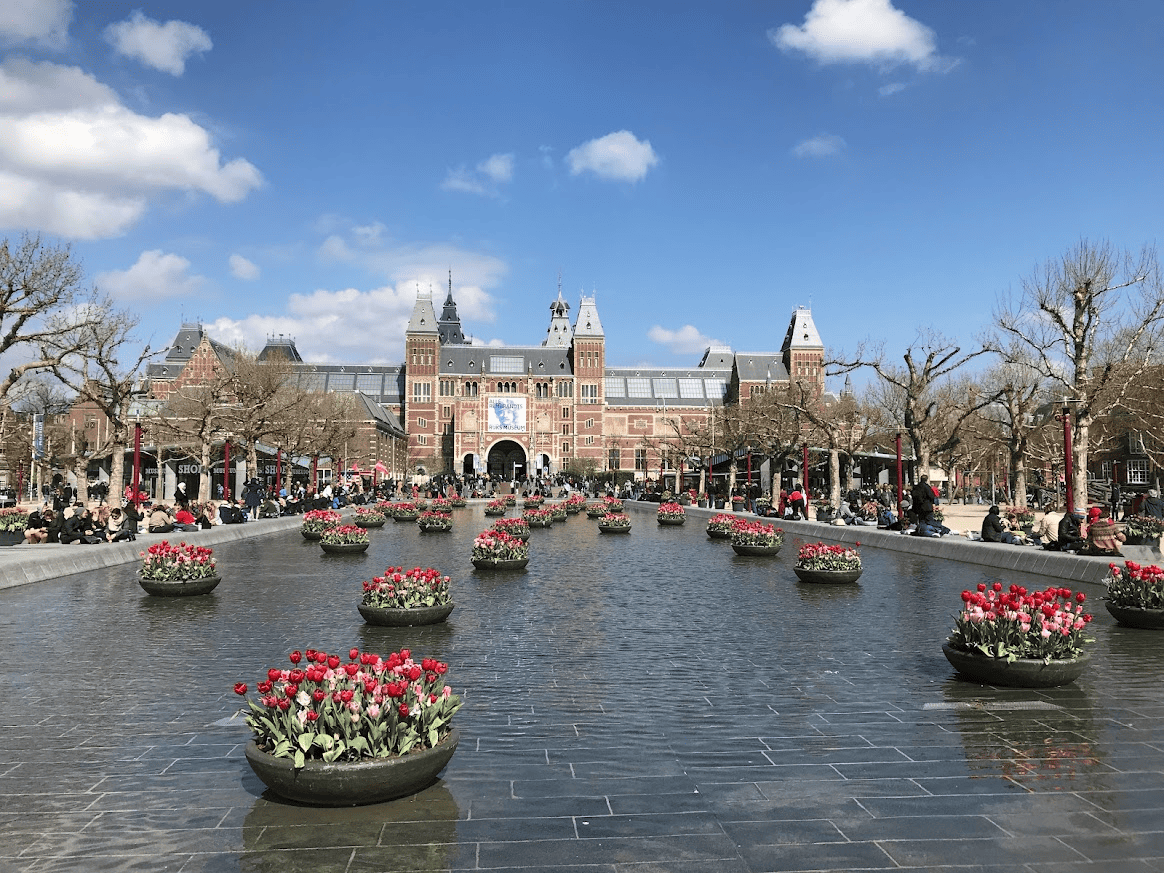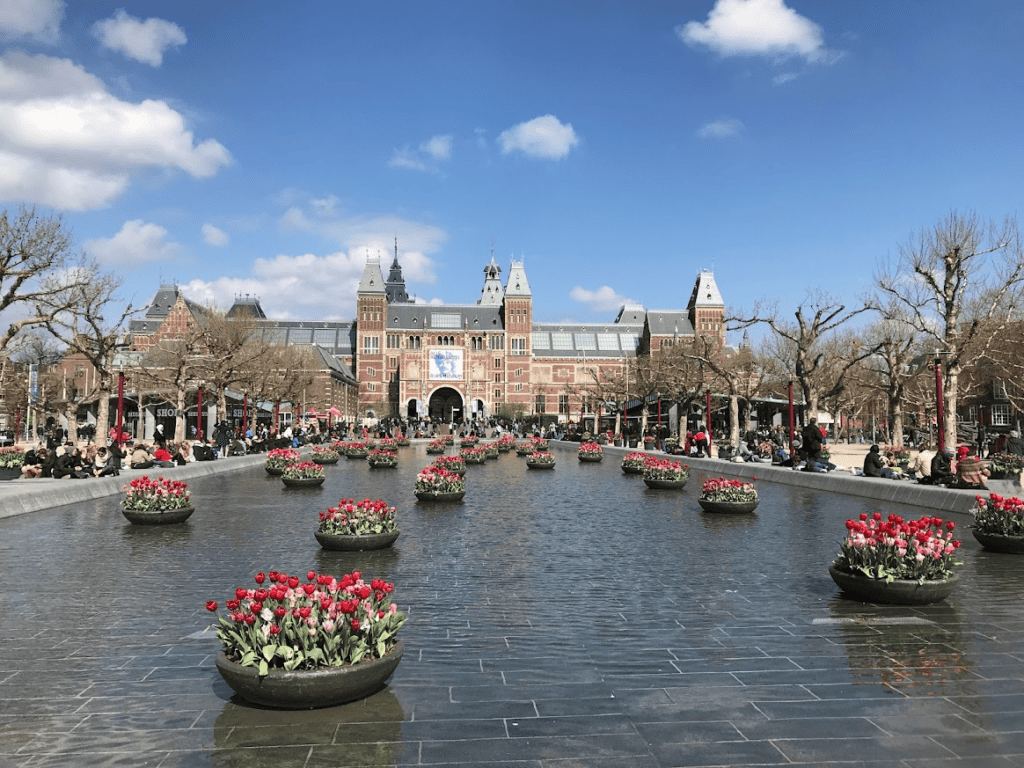 Art Museum Amsterdam Itinerary
Van Gogh is a must-see. Definitely book tickets now if you haven't already. If you only have the stamina for one art museum, definitely make it the Van Gogh. It is a fantastic collection and you see the beautiful evolution of his art throughout his lifetime. They do a very cool job integrating letters between Van Gogh and his brother, Theo. Take some time to listen to some of the letters. The gift shop is also great at Van Gogh if you are looking for any souvenirs. We definitely recommend if you are planning on seeing Van Gogh, doing a canal cruise to book the combo ticket and save around 15 euros.
Rijksmuseum– The building itself is very beautiful. It was completed in 1885 and designed by PJH Cuypers, the same architect as Amsterdam Central Train Station. Even if you don't have time to go inside the building make sure you explore Museumplein (square with all the main art museums). The Rijksmuseum itself is massive and can easily take an afternoon. It holds 17th-century Dutch masters Rembrandt, Vermeer, and Hals. The Night Watch is probably Rembrandt's most famous work and Vermeer's Milkmaid is also here.
Moco Museum if you bought the iAmsterdam card, the Moco Museum is worth a quick stop. The entire museum will only take an hour. It contains a very cool collection of Banksy (a famous anonymous British Street Artist) and usually has a very interesting temporary exhibit.
Straat Museum is one of our favorites if you are up for traveling to Noord. Noord is the hipster neighborhood of Amsterdam with great food and great beer. The Straat Museum is a street art museum with massive installations. The museum is always empty so great to go when you are tired of the crowds. Pair with a dinner at THT or a small concert at Paradiso Noord. Check out Straat Museum post for a full write-up.
Fabrique des Lumeries is another hidden gem in Amsterdam. Fabrique des Lumeries is a fully immersive experience where art masterpieces surround you, projected on the ceiling, walls, and floor. It truly feels like you are climbing inside the painting and experiencing it from every angle.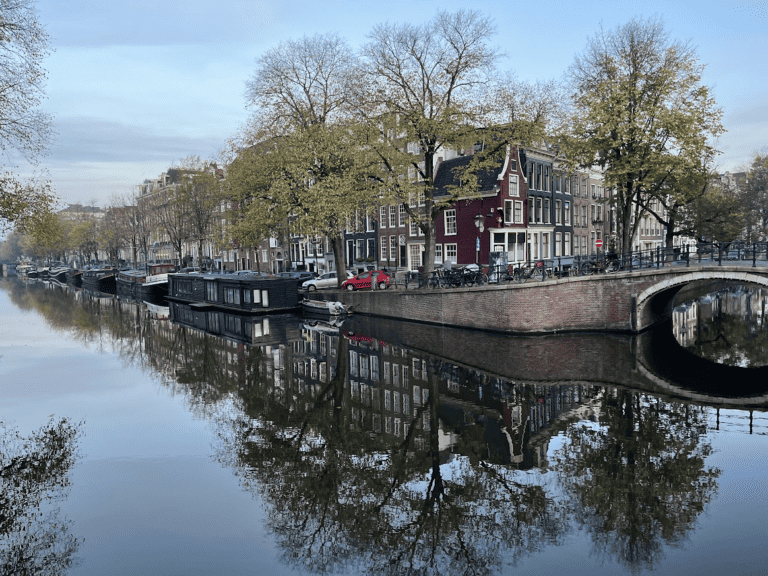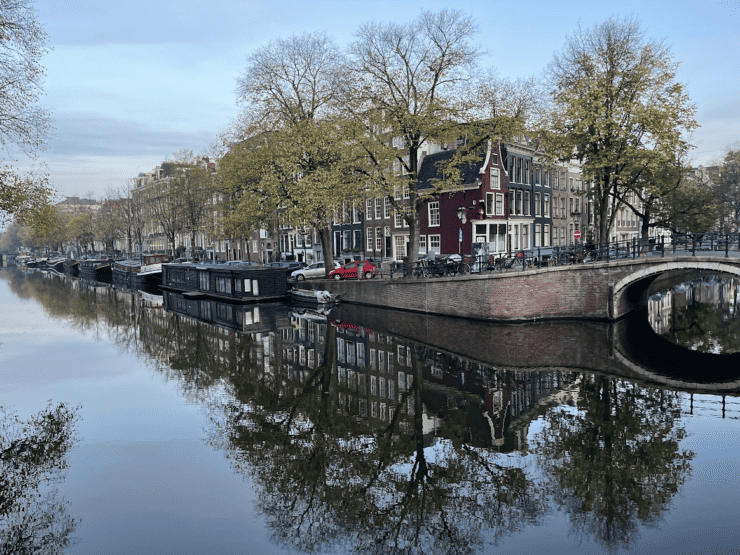 History Museum Amsterdam Itinerary
Verzetsmuseum – The Resistance Museum is a fascinating museum about the German Occupation and how the Dutch population resisted. It is one of our favorite museums and definitely worth a visit. Pair with a visit to Brouwerij 't IJ (Brewery in a Windmill) or a visit to the Zoo.
Anne Frank House is another one to book ahead of time. They put the tickets on sale at 10 am for a visit six weeks later. Expect it to be crowded. They did their best to build a museum space connected but it is always crowded and always hard to get tickets. It is a fascinating story that is very well told through the joining museum.
Museum Ons' Lieve Heer op Solder – Our Lord in the Attic looks like an ordinary canal house from the outside but when you enter, it hides a former hidden church dating back to 1661. The church originated after the Reformation, when Catholics were no longer allowed to hold masses in public. If you get the iAmsterdam Card, it is definitely worth stopping to see this well-preserved slice of history. It is very close to the Central Station so easy to stop by.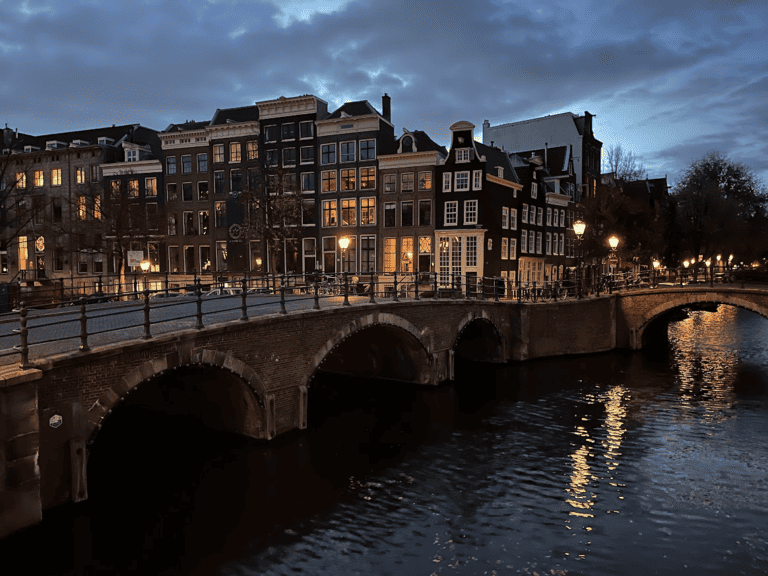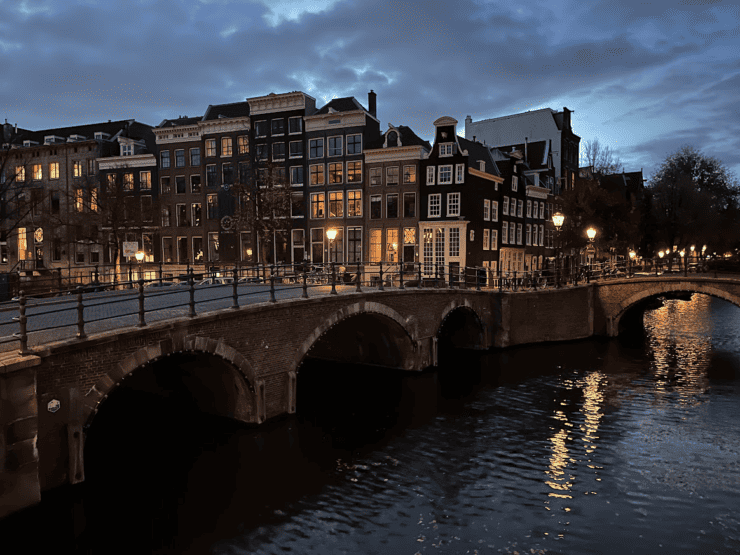 Amsterdam Itinerary for admiring the city
One of the touristy things that is definitely worth it is a canal cruise. Whether you are going with a bigger company or booking a small boat to drive around yourself, it is a beautiful way to see the city. A lot of the bigger touring companies offer free cruises in combination with tickets to other attractions like the iAmsterdam City Card or Van Gogh/Canal Cruise Combo.
If you are looking for a slower pace, you can rent a small boat to drive around yourself. You can drive it yourself with a normal driver's license and you go slowly through the whole city. It's lovely and the normal route takes around 3 hours. Pack a picnic but be aware you might have to stop at a bar along the way for a bathroom. Plan drinks accordingly. We book with this company consistently over the past few years whenever we want to enjoy a nice sunny day.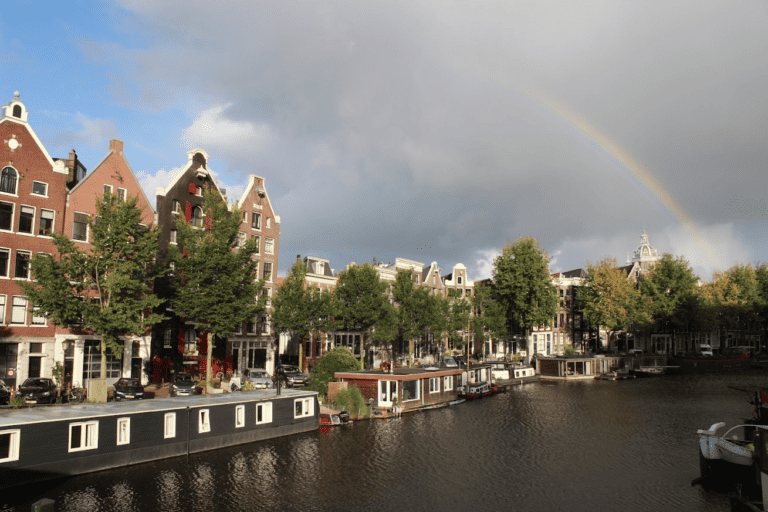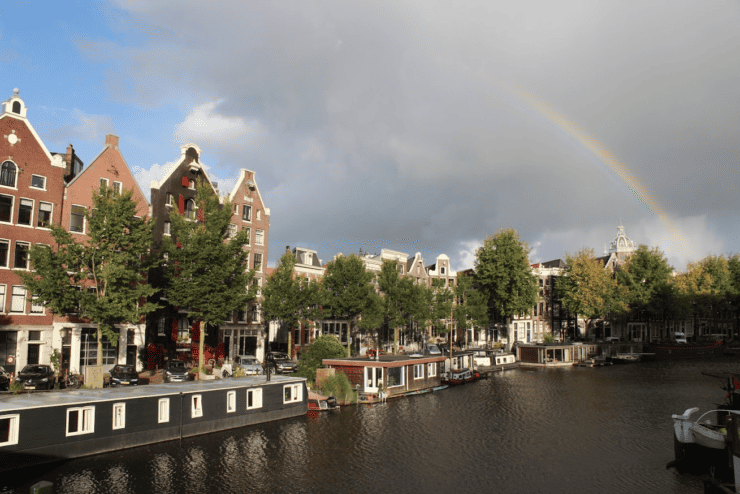 Amsterdam Itinerary with Kids
Zoo/Micropia museum is fascinating. Did you know that you have more than 100,000 billion bacteria in your body alone? The Micropia Museum is an exploration of microbiology and a great museum for children and adults with amazing interactive displays. Micropia is right next to the zoo so it makes for a great day with children.
Nemo is the science museum in Amsterdam and a great choice for children. The exhibits are hands-on which makes for easy child and adult entertainment. Make sure you check out the rooftop terrace for a great view of the city (great for sunset).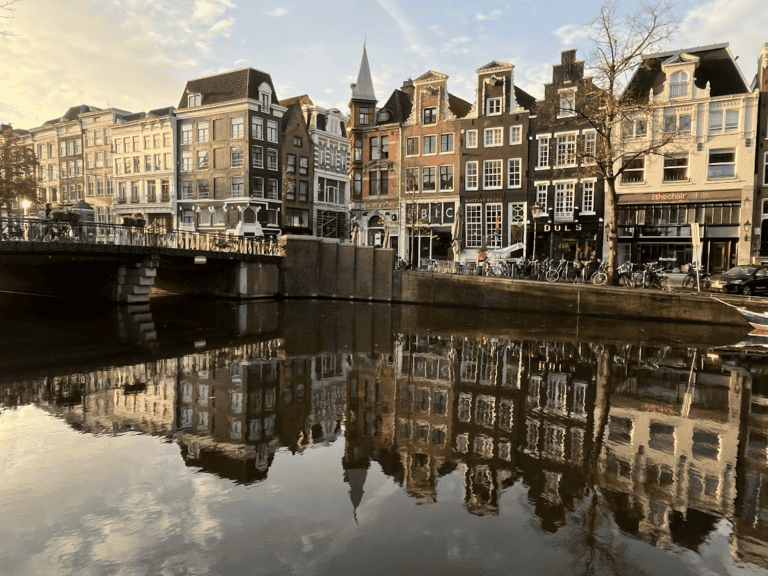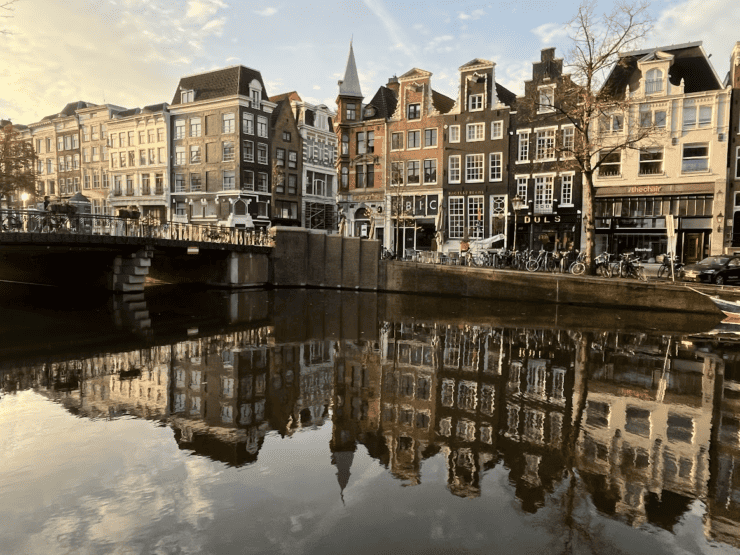 Amsterdam Itinerary for Eating and Drinking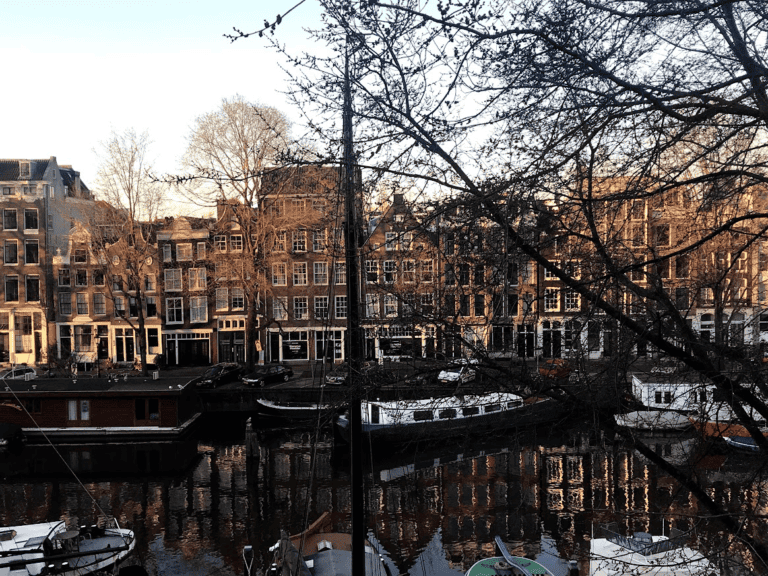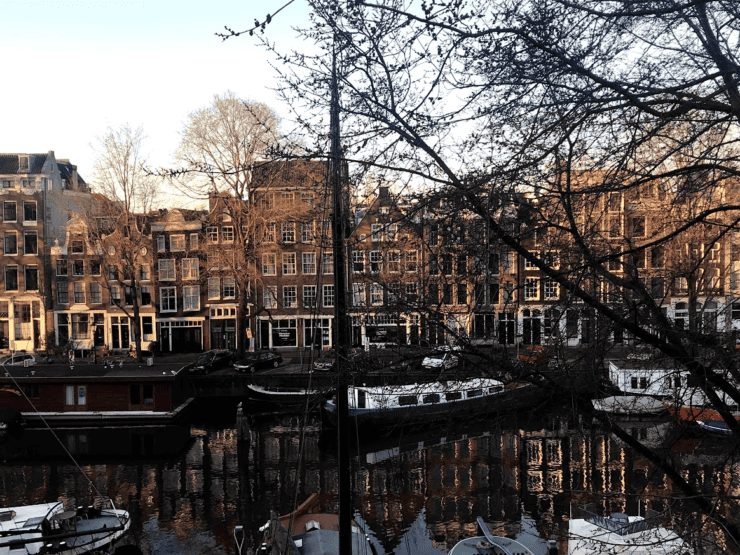 3 days in Amsterdam Itinerary from a Local
Here is our 3 day Amsterdam Itinerary to hit all the essentia
Day 1 – Explore the Center/Museumplein
Start with a walking tour of the city to get an overview of the history of Amsterdam and explore the key areas of the city. Head to Van Gogh in the afternoon and walk around Museumplein. Have dinner in the neighborhood where you are staying as it is a long day!
Day 2 – Explore the Canals/Jordaan
Take a canal cruise or rent a boat for the morning since the city is quieter and more peaceful; have a pie at Winkel 43, take a stroll around Jordaan (the most beautiful neighborhood in Amsterdam), and then head to Anne Frank if you already have tickets, and finish with an Italian dinner in La Maschera.
Day 3 – Explore East
Have a Amsterdam Brunch near your apartment Head to the Resistance Museum in the afternoon, and finish with a beer at Brouwerij 't IJ. Hope you enjoy your Amsterdam Itinerary!
Best Amsterdam Itinerary Ticket Deals
For the very active tourist:
If you are a tourist that will pack their agenda full and see lots of museums, then iAmsterdam City Card is a great investment. The card includes access to over 70 museums (Van Gogh not included), free access to public transit, a free canal cruise, and bike rental. You can get the card in time periods starting at 24 hours and going up to 120 hours. Pack your museums into 2 or 3 days for the optimal value for money.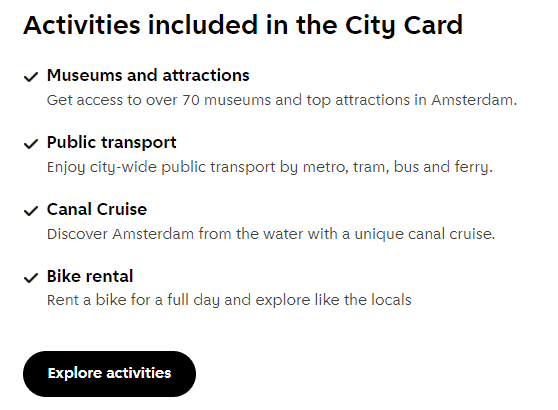 For the tourist hitting just the highlights
If you will hit only the Amsterdam highlights, we would recommend the Van Gogh/Canal Cruise Combo. Both are tourist attractions that are Amsterdam Essentials and touristy things that are worth it. The combo ticket will save you around 15 euros so definitely worth it.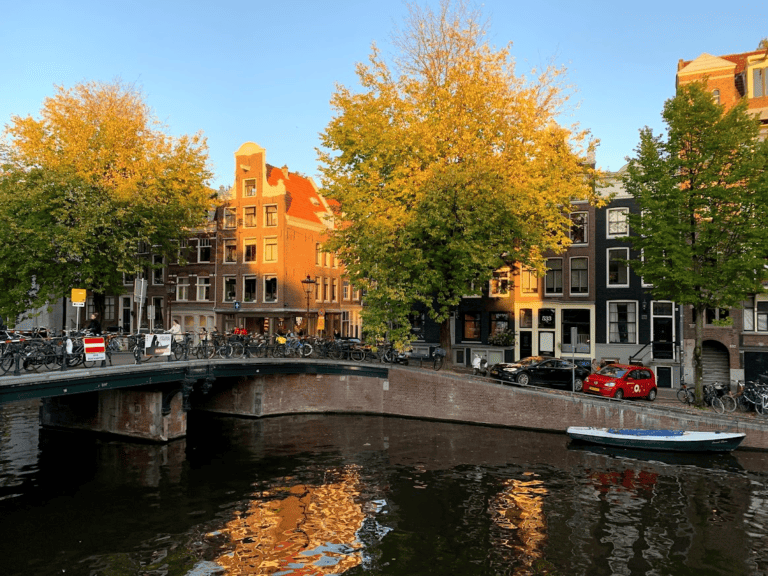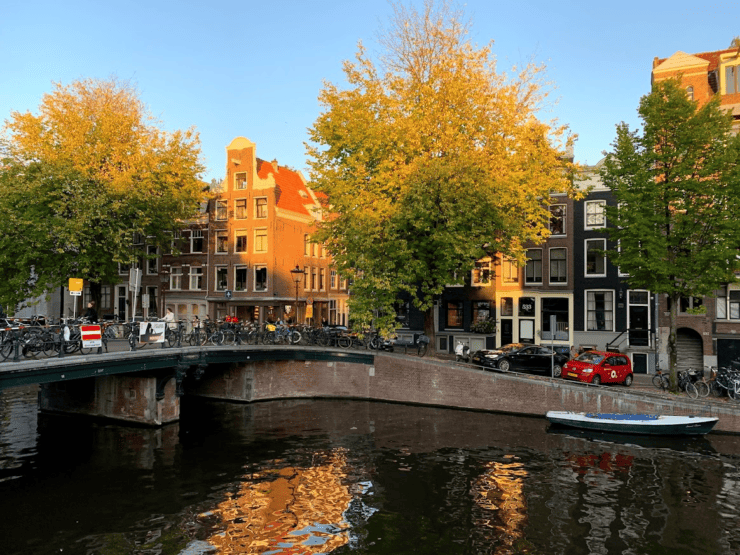 Best time to Visit Amsterdam
Amsterdam is a wonderful city from April to October. The winter here is grey with mild rain almost every day. Think Seattle weather. It is more crowded from April to October but for the chance to see the city in the sunlight it is worth it. Definitely rent Amsterdam Bike to experience Amsterdam like a local.
Where to stay in Amsterdam?
Our favorite hotel is Hotel Not Hotel. It is a quirky hotel that is a little outside of the touristy area so the restaurants are better and you have more of a local feel. It is still easily walkable to get into the tourist areas.
Other recommendations are Hotel Alexander and Hotel Jupiter.
Best Day Trips from Amsterdam
Amsterdam is very well connected to the rest of the country by train!
If you are looking for cute small towns, check out Utrecht, Haarlem or Delft. All are equally adorable, offering a beautiful canals to wander. All have beautiful churches and museums worth exploring. They are less crowded, which can make them more enjoyable.
Rotterdam offers a completely different vibe. Due the bombings in WWII, the entire city of Rotterdam was bombed and destroyed. The city was rebuilt the city with unique and innovative architecture.
The Hague is the governmental home and offers beautiful buildings with cool art museums. Escher Museum is my favorite and also Maurtis Huis holds the famous Girl with the Pearl Earring Painting.
If you want to go to multiple cities, check the full day tour below that goes to Rotterdam, Delft and the Hague!