MyWheels – How it works and Pricing
Wat is MyWheels? What is MyWheels?
MyWheels is a carshare program across the Netherlands. They handle everything from maintenance to insurance. If you only occasionally need a car, it is a perfect solution since car sharers produce 25% less CO2 emissions. The registration took a few minutes to populate and a few hours for them to verify your driver's license. It is often even cheaper than taking an Uber so we use it when we are traveling to other cities in the Netherlands or even within Amsterdam on the way to a night out and then we take an Uber home.
They have 2,500 cars in the Netherlands with almost 1,000 in Amsterdam alone.
MyWheels Kortingscode: MyWheels Coupon Code
Use this link to sign up for MyWheels for €25 off your first ride!
Hoe werkt MyWheels? How does MyWheels work?
MyWheels works very simply in three easy steps. First, go through the registration process populating your details and uploading the details of your driver's license. MyWheels then approves your profile and you can reserve a car nearby within their app. You will use the app to unlock and lock the car.
It is super simple and any time we look for a car there is always many available within walking distance from our location.

Wat kost MyWheels? How much does MyWheels cost?
MyWheels has no fixed fee per month. They have pricing by the hour based on the type of car. Ranging from €3.25 per hour to €4.25 per hour. There is a max per day for the base car fee as well of €32.5 to €42.5 per day. There is a charge by kilometer as well but they give a discount if you select an electric car. See the image below for a full breakdown.

MyWheels abonnement – MyWheels Subscription – Completely Optional
If you use it often, it might make sense to get a subscription. The Plus program is €10 per month but gives you a 15% discount on all trips. The Pro Program is €25 per month but gives you a 25% discount on all trips.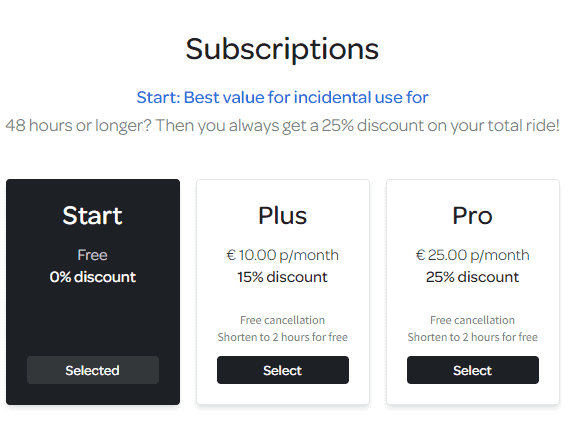 MyWheels Amsterdam
See the image below for how many cars are available in Amsterdam! It is a LOT of cars. We have never had to walk more than 5 min from our house for a car. Some of the cars have designated parking spaces and some you can park in a specific zone. Everything is detailed in the app when you select the car.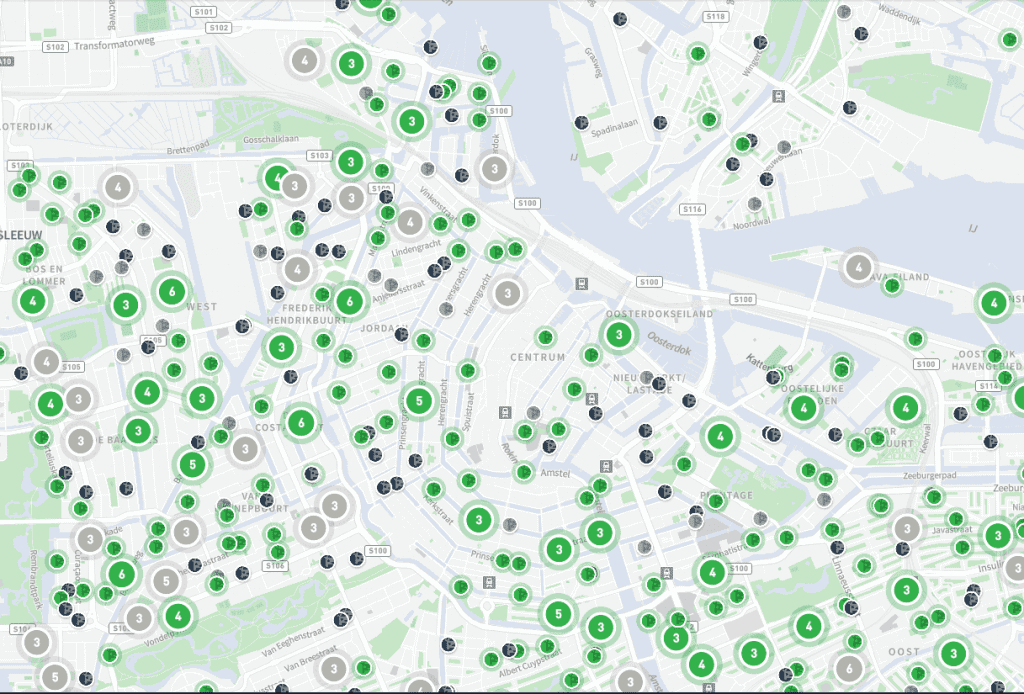 MyWheels Utrecht, MyWheels Den Haag & MyWheels across the Netherlands
See the map below for the Mywheels coverage across the Netherlands. With thousands of cars available, check for coverage in your area.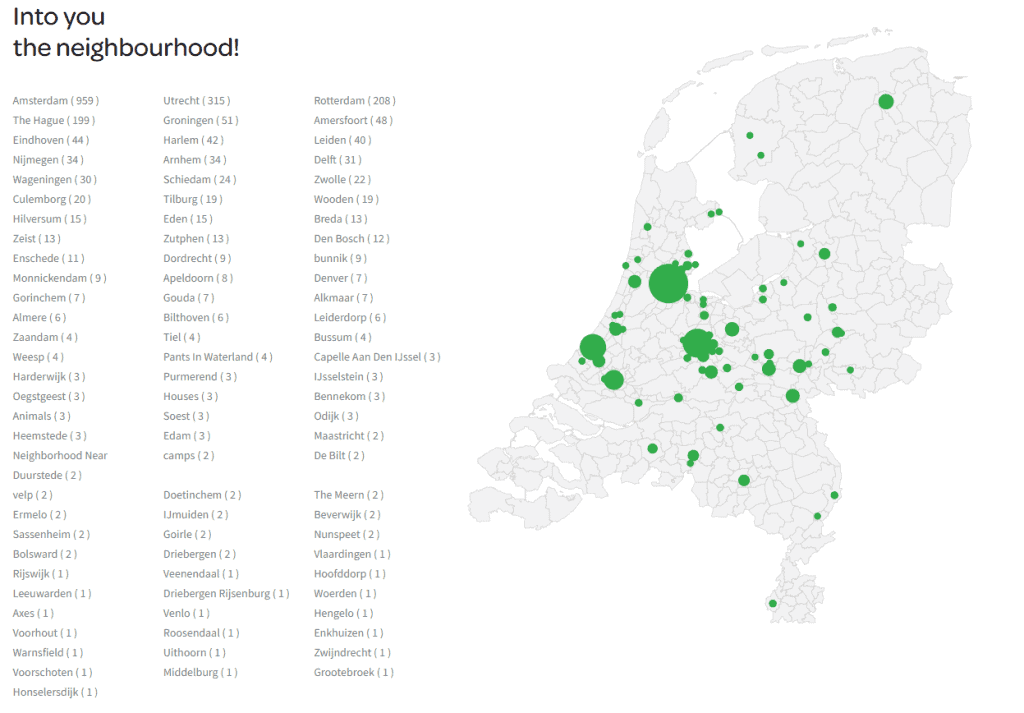 MyWheels Mission
"We are convinced that you only need 1 million cars to keep the Netherlands mobile. We contribute to this by offering more and more shared cars. Because if we share more cars, we need to own fewer. And if there is always a shared car around the corner, you can go anywhere, anytime you want. MyWheels. Just for sharing."
MyWheels
Sign up today using the link below for 25 euros off your first ride!
Check out our other posts about expat life in Amsterdam: 7 Side Hustle Ideas or Classpass vs OneFit.