The Ultimate Packing List for Mongolia
A trip to Mongolia needs a lot of preparation. Not only because of the itinerary, the date or the duration, I think one of the most important things you have to think about is "What the hell should I pack?". Especially if you're planning to trek through Mongolia for three weeks like I did. An adventure I can highly recommend, as that's how you can suck in the complete diversity of Mongolia's beautiful countryside.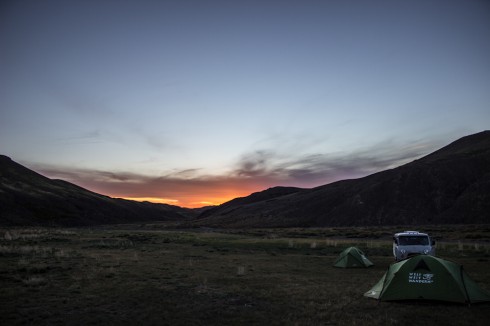 As you may know I was completely panicking before my trip to Mongolia as I had NOTHING of all the things I needed to bring. Besides the best Mum in the world, Stefan of Kaffeeersatz and Susi of Blackdotswhitespots, Bergfreunde (a German outdoor store) rescued me and equipped me with some essential stuff for my trip. In the end I brought way too much, but at least nothing (important) was missing (besides the charging cable for my Mac, but that's another story).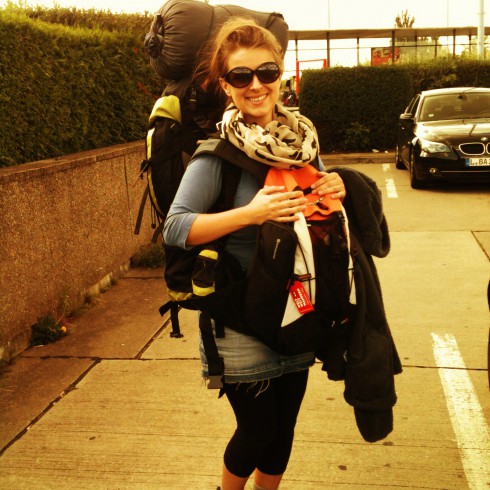 The ultimate packing list for Mongolia:
1. Trekking shoes (and blistering plaster!)
2. Comfortable shoes, when you don't wanna wear the trekking shoes 24/7.
3. Clothes for hot AND cold days! (Incl. skiing underwear!) Even in the summer it can be quite cold in Mongolia and during the night you'll need warm clothes, especially when you're camping. I was super happy about the hoody Bergfreunde gave me.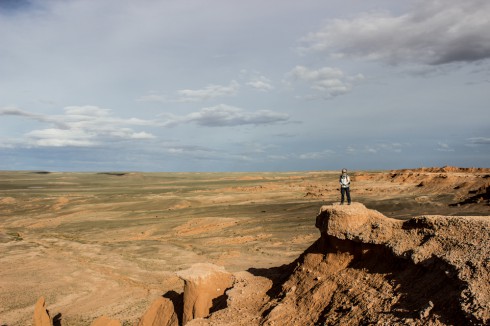 Not only because I looked good in it during the daytime, by night I was able to zip it up over the tip of my nose and stopped freezing. Tip (if nothing really makes you feel warm): Take a regular water bottle, fill in boiling hot water and use it as a hot water bottle in your sleeping bag.
4. Headlamp! Really important especially when walking to the toilet tent in the middle of the night or if you want to read a book in your tent. A normal torch isn't as useful as a headlamp for these occasions…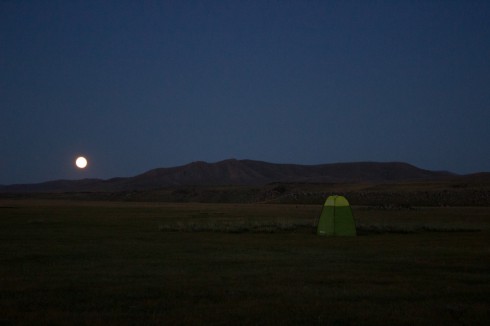 5. Rain Jacket. Not only because it may rain. A rain jacket can be used to isolate your sleeping bag. Just pull it over it like a bag and you will feel much warmer!
6. First-aid kit. Maybe I ate too much dirt when I was a kid, but everyone else in my group, including one of the drivers, had problems with their stomach. This CAN be related to the consumption of fermented mare's milk, but it doesn't have to. If you want to bring travel food, let me tell you that our cook was amazing, but it was very funny to "cook" a Mousse au Chocolat, especially when thinking about the stomach problems of the other group members… uhm. yes.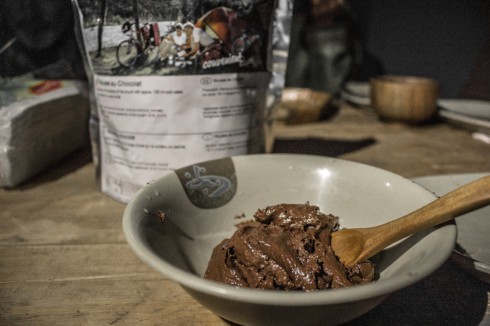 7. Toilet/Washing things. I did put on make-up every day, but that's not what I mean. You'll need washing stuff to wash your stinky socks and yourself. I'd recommend bio-degradable travel soap because sometimes there will only be a river to wash things.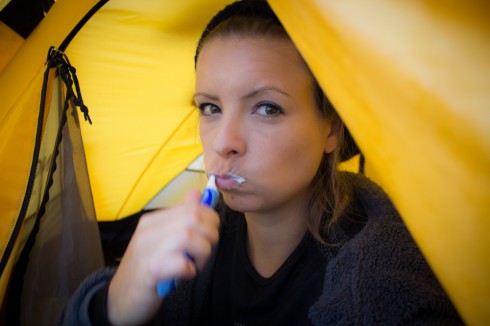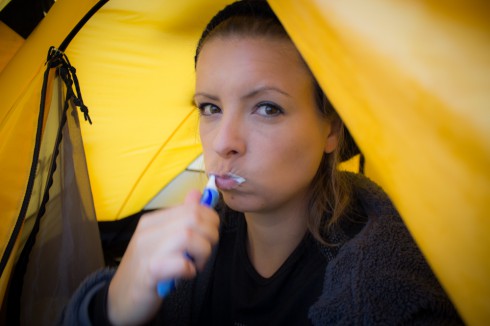 8. Trekking poles, but not so much for trekking, you may need them because of the wolves in Mongolia.
9. Vodka. Actually you can replace everything on this list with vodka. It will warm you, it will help you when there are wolves, you can slather your maltreated feet with it, it will let you forget that you're hungry. However, it can't replace the headlamp…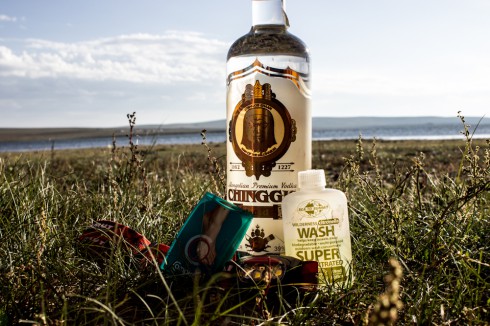 Disclaimer: I was invited on this trip by weltweitwandern.at and Bergfreunde.de helped me with some equipment. The rest, well, you know…