My trip to Mongolia – Ulaanbaatar, an Instagram Diary
Here I am in Ulaanbaatar, though I will be in the desert Gobi, while you're reading this. But I made it to Mongolia, despite three broken nails and a minimeltdown in Moscow (the moment I noticed, I've forgotten my charging cable for my Mac Book). Outside my hotel room window the 24h honking fest blends into the sound of the karaoke bar next door and while traffic in Ulaanbaatar is very slow my Internet connection is amazingly fast.
The city is, well, let's say: interesting. Kind of unfinished, like they gave all the ingredients for a city to a child and left it on its own without construction manual. But now hit the play button and enjoy my pictures and get a feeling for Ulaanbaatar.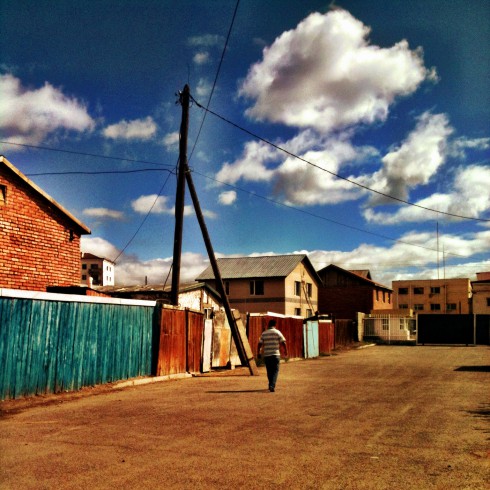 One of my readers commented on this picture on facebook: "Its the ger distict, and it makes up most part of UB. Yep more than 60% of UB residents live in one of these shacks/gers they were the nomads in the good old days, now in a city struggling to make a living. There's also an another side and thats the opposite 'the new rich" who likes flash their expensive cars on the dusty streets of UB. Oh well welcome to Mongolia!"
And she's right. Next to huge advertising signs for international brands you see rundown houses. If you look to the one side it's not all gold what glitters but if you look on the other side you also can't really find the "good old" Mongolia.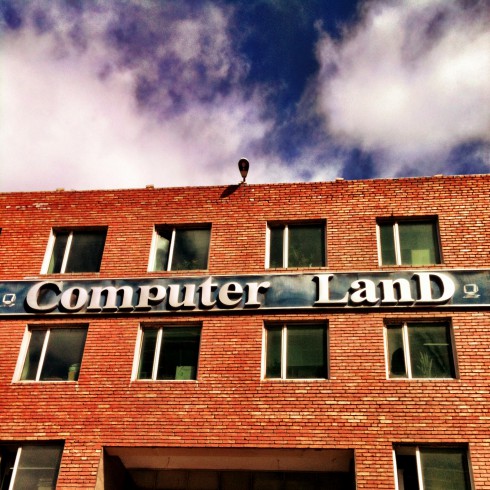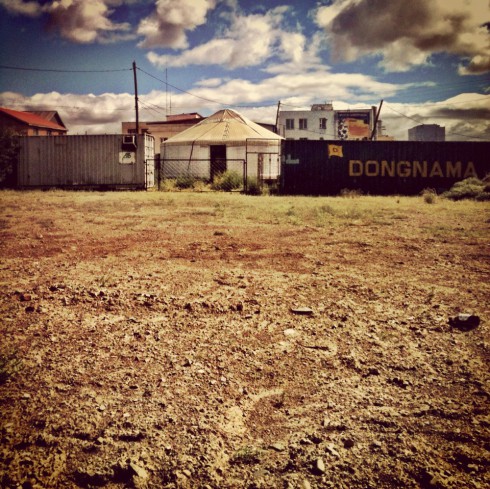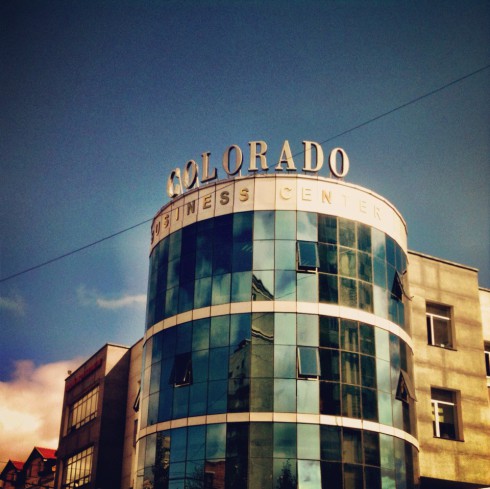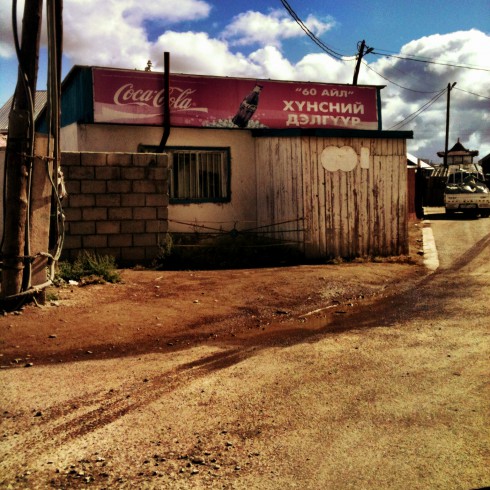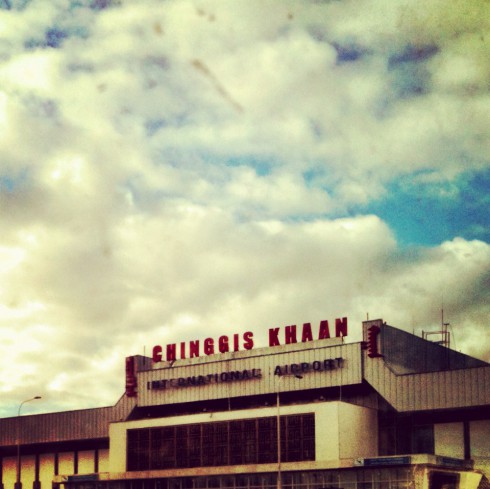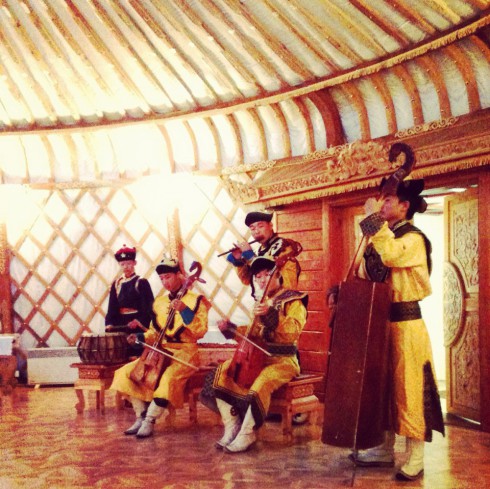 This by the way (pic above) was the most touristic thing I've done for a long long time. Dinner in a yurt including traditional concert. I liked the food and also the music, but it felt so much like: "hey, let's show these tourists something." Well you could like it, but I didn't. At least I recorded this awesome track, which is now the soundtrack for this post.
And with this, I really say: BYE BYE, cause that's it with internet connection for the next few weeks. If I can find access somewhere be sure you'll get a proof of life from me. But if not… then you have to wait till I'm back in Berlin.
Disclaimer: I was invited on this trip by Weltweitwandern.