Exploring Amsterdam's Hidden Gems: Fabrique des Lumieres
One of the new hidden gems in Amsterdam is Fabrique des Lumieres. Fabrique is a fully immersive experience where art masterpieces surround you, projected on the ceiling, walls, and floor. It truly feels like you are climbing inside the painting and experiencing it from every angle.
Stepping into a World of Light and Imagination
From the moment we crossed the threshold into the Fabrique des Lumières, we were transported into a realm where art defies convention. It's not just about gazing at static paintings; it's about immersing yourself in a world where every brushstroke and emotion is magnified and set into motion. Imagine Klimt's "The Kiss" transforming before your eyes, the golden swirls and tender embrace coming alive in a mesmerizing dance of light. One of the coolest parts is how they break the painting down into layers and slowly introduce them. It brings an entirely new way of exploring the artwork.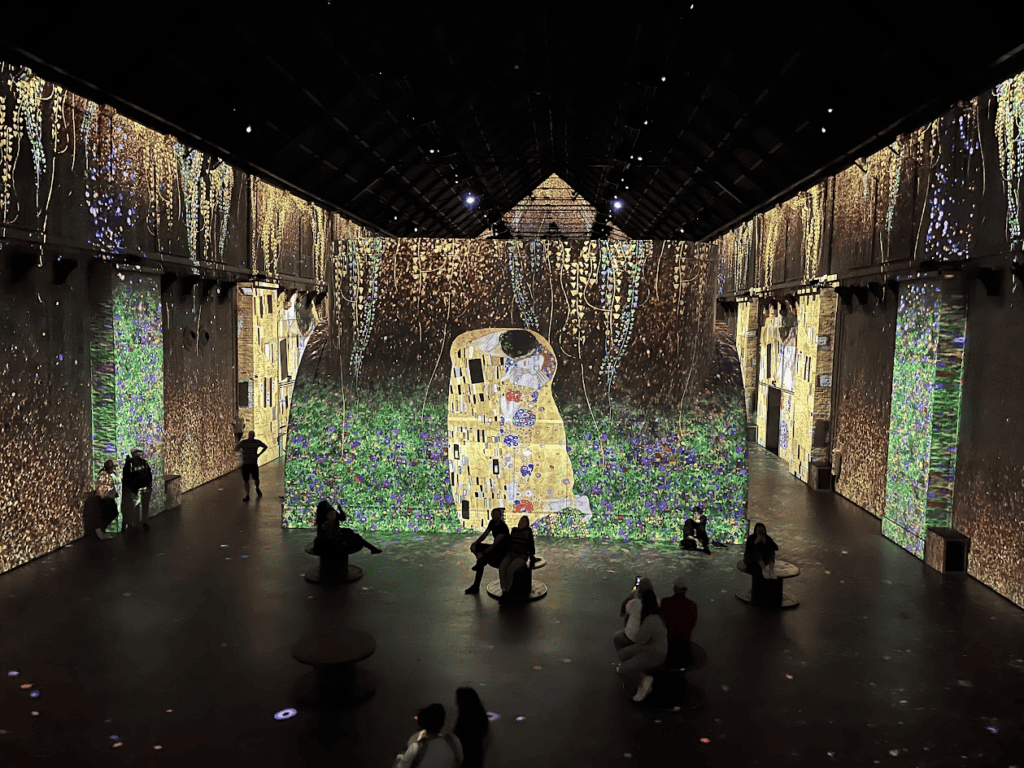 Fabrique des Lumieres' History
The concept was first introduced in Paris in 2018 and quickly expanded to locations worldwide. The Amsterdam location opened in April 2022, converting an old factory location in Westerpark into an immersive art experience.
Klimt's Magic Unveiled
We went to the Summer Nights exhibit, which explored the works of Gustav Klimt and Friedensreich Hundertwasser. We knew of a few of Klimt's pieces, but Hundertwasser was a complete surprise and became our favorite section. As we stood before Klimt's iconic work, "The Kiss," I was spellbound. The painting's golden hues, intricate patterns, and passionate embrace seemed to leap off the screen, enveloping us in its beauty. It was as if Klimt had orchestrated this grand performance, inviting me to become part of his masterpiece. We were so blown away, we would recommend going to whatever exhibit they currently have on display.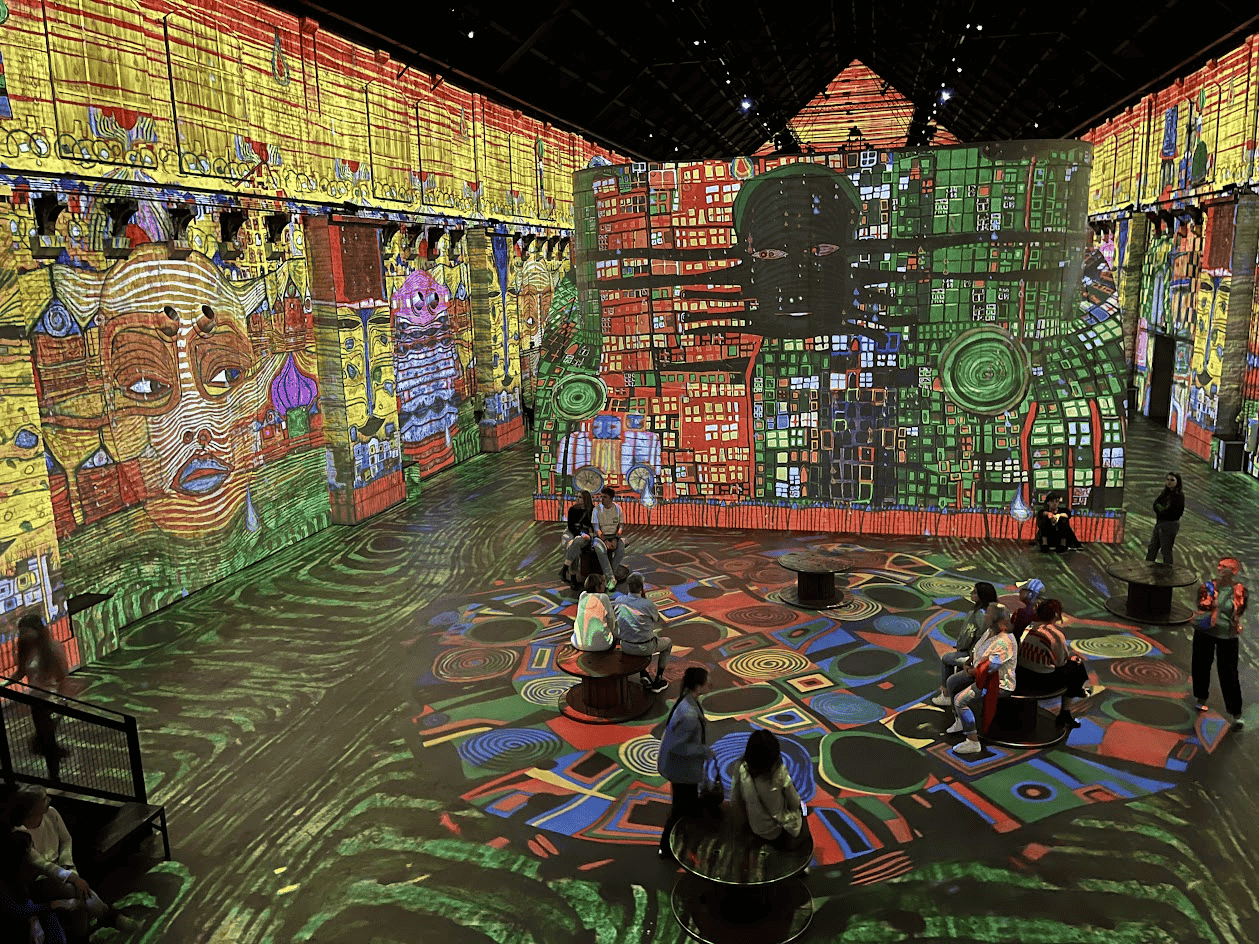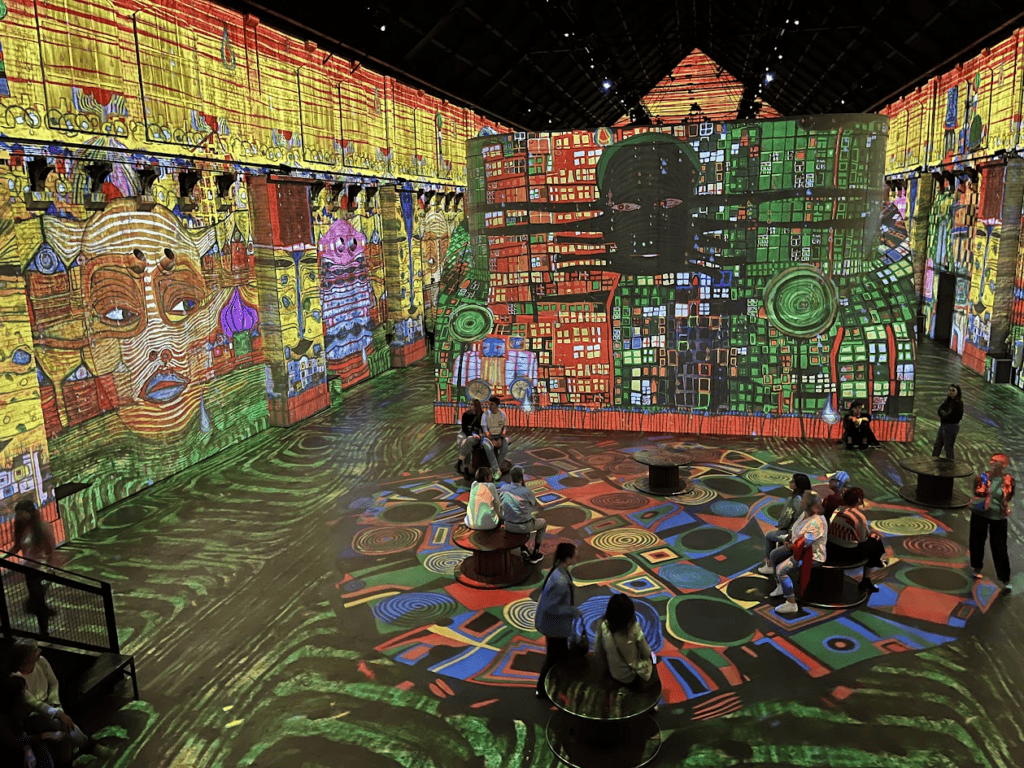 A Dance of Colors and Emotions
Its complete immersion into the art sets the Fabrique des Lumieres apart. The vibrant colors, the fluid movements, and the soundscapes transport you into the very soul of the painting. It's an experience that touches your heart, making you feel the artist's intention and the emotions behind each stroke.
Practical Details and Tips
Located conveniently in Westerpark, the Fabrique des Lumieres is accessible to both locals and visitors. The exhibition takes a little over an hour to watch in full. We stayed for a second viewing to capture the visuals from a different angle. Check the link here for the current exhibitions. We recommend getting your tickets in advance to secure your spot, especially during peak seasons.
Head to Troost after for some excellent beers and food or grab an ice cream and take a walk through Westerpark. Looking for other inspiration, check the rest of our Amsterdam's Hidden Gems series continued with Straat Museum.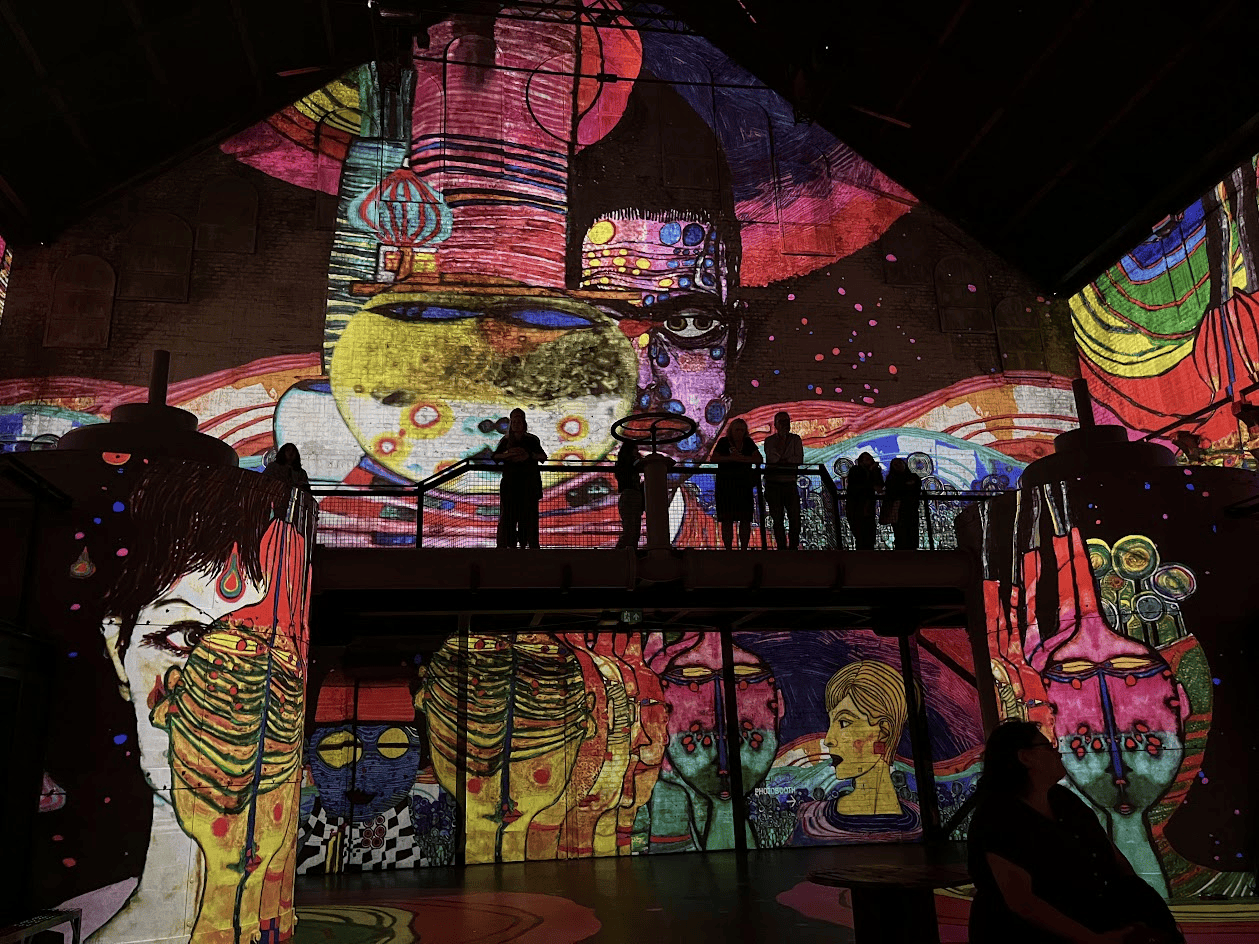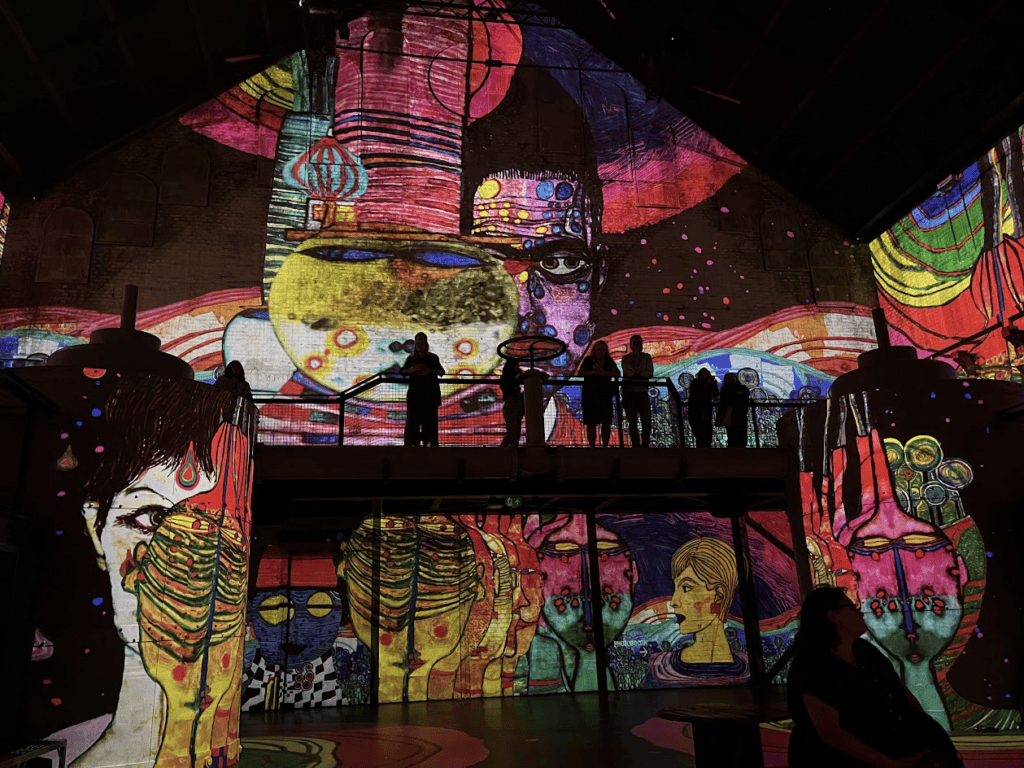 Conclusion: An Artistic Awakening
Leaving the Fabrique des Lumieres, I carried with me inspiration and serenity. It's a reminder that art isn't confined to canvases and frames; it's a living, breathing entity that can evolve and touch us in ways we never imagined. If you're in Amsterdam or building your Amsterdam Itinerary and seeking an unusual artistic encounter, do yourself a favor and step into the world of light and imagination at the Fabrique des Lumieres.