Berlin Festival – Dancing at an abandoned airport
And this feeling carries you. Even if your feet hurt. Your heart is beating with the rhythm of the music and you feel free. Like walking on clouds. You look to your left. You look to your right. Everyone is feeling the same. And then it's just the sun, the music and you're dancing. Like no one's watching.
There are a lot of things which make Berlin an unique place. The abandoned airport Tempelhof is one. And if you ever lay there on the old airfield and squinted into the sun, rode your bike around and around or watched the kite surfer, you'll know why I love Berlin so much. And last Saturday I danced. At the abandoned airport. And I wasn't the only one. 15 000 people came to dance at the Berlin Festival.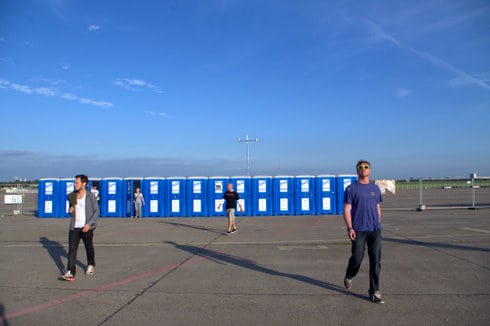 I think music festivals are like traveling. For one weekend, one day or just some hours. If you look around you will only see happy people. Swaying hips, singing lips, shiny eyes. And my eyes got this special shine when this one band was playing. A band I've never heard about before and which played directly into my heart. Firefox AK. Listen to this, this and this. And you'll know why.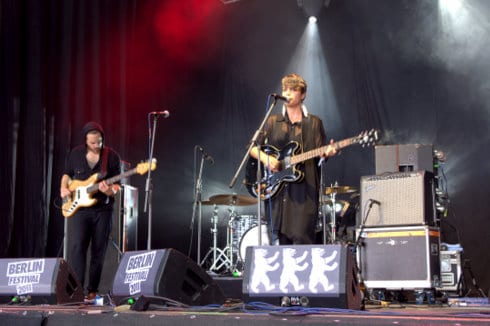 And with Boom, Boom, Boom in my ear I walked to the Art Village. And in this moment sun found a way through the big old hangar windows and the art over here took a bath in a surreal light. Like a spotlight from way above.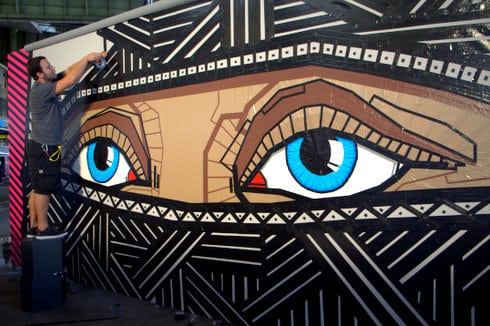 And with smoke tearing eyes I couldn't stop staring at this piece of art. Made of toast. Slightly, not at all or totally burned toast. And suddenly you look into the eyes of Amy.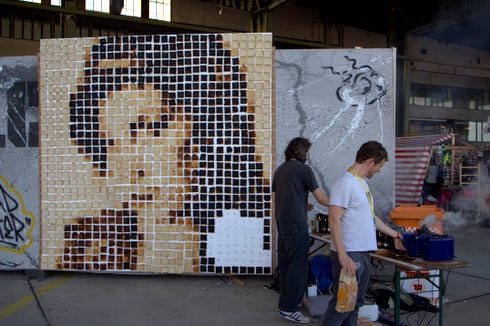 And you turn around and look into the face of history.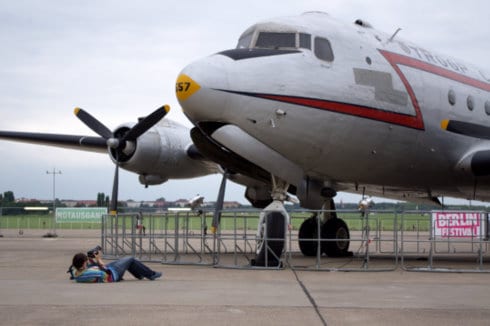 And while the music is still dancing in my ears I walk back through the old departure hall into my Berlin.